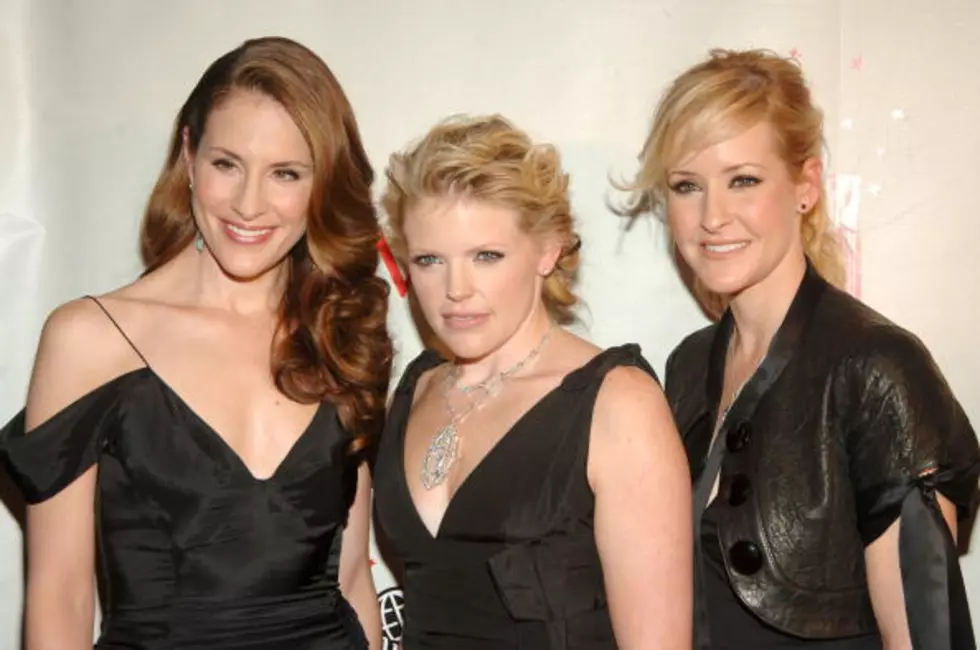 Dixie Chicks To Tour in 2016
Photo by Brad Barket/Getty Images
The best-selling female band of all time will be returning to the stage in 2016.  But, not so fast, the reunion won't take place on American soil.
The trio will be embarking on a European tour that will cover some of Europe's largest cities.
The tour was announced on the Dixie Chick's website.
"Superstars, renegades, innovators, heroes, villains, and moms – for over a decade, the Dixie Chicks have grown from a band into a phenomenon, with over 30 million albums sold, Dixie Chicks are the biggest female band of all time in the U.S.

The Dixie Chicks have announced that they will be returning to Europe to tour in 2016. Starting in Amsterdam, the tour will then head to the UK and Ireland to play arenas in Birmingham, Manchester, London, Glasgow and will culminate in Dublin."
The Grammy Award-winning group's London concert, on May 1st, will take place just 13 miles from the site where  Natalie Maines' made her infamous statement about President George W. Bush in 2003 and caused an immediate and widespread boycott of the Dixie Chicks' music on country radio.
The Dixie Chicks released a new album after the country music boycott, 2006's Taking the Long Way which earned the group 5 Grammy's, including the coveted Country Album of the Year award.
The girls took some time off as the Dixie Chicks, and their 2016 European Tour will be the first time since 2006 that the group has headlined a concert event!  I can't wait!  After all, even though this tour's in Europe, maybe if it all goes well, they'll do it here in the US!