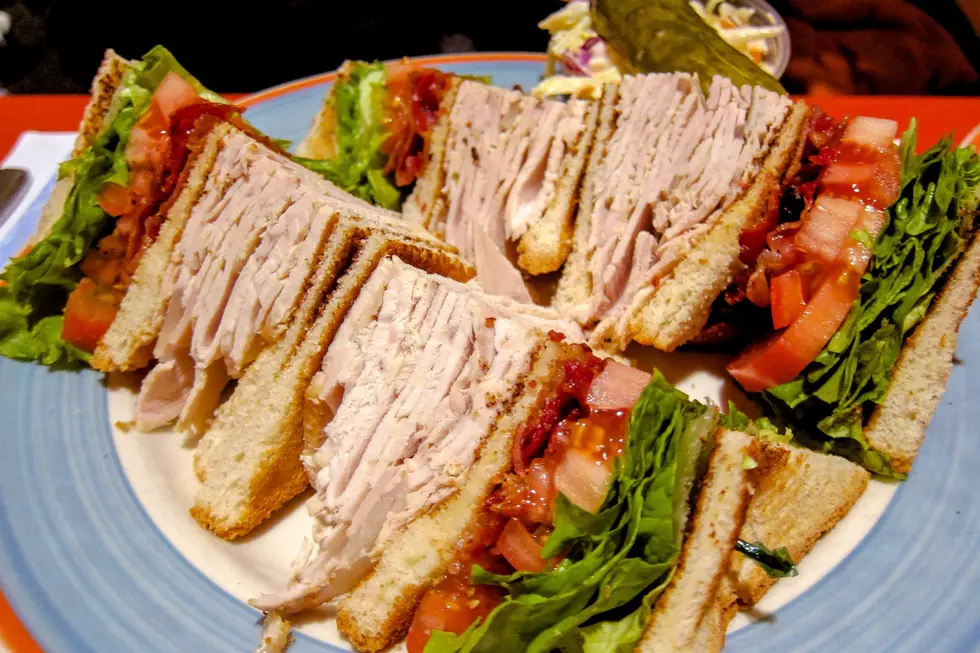 Did You Know This Delicious American Icon Calls Saratoga Home?
Eric Forsberg via Wikimedia Commons
It has graced the menus of resort kitchens, greasy spoon diners, corner delis, and even Burger King for a while. It is not just a culinary icon; it is an American icon. It is the Club Sandwich.
Surely you know the Club. Double decker delicious delight of toasted bread, sliced chicken or turkey, ham, bacon, lettuce, tomato, and mayo skewered through the heart with a toothpick topped with colorful cellophane. Per gastronomic legend, and more officially The Encyclopedia of American Food and Drink, the Club Sandwich has called Saratoga Springs home since first assembly in 1894.
A Winning Bet
The sandwich, once called a Club House, can be directly traced back to the world-famous Canfield Casino, which was first named The Saratoga Club House. Whether the Canfield's owner, Richard Canfield, or one of his chefs devised the sandwich is unknown, but the name is a tribute to the venue's history.
By association with the Canfield, the Club Sandwich was a meal associated with society's finest schmoozers and gamblers. This status symbol combined with its ease of assembly quickly led to numerous emulators. By 1897, there's the first recorded recipe for the Club – featuring chicken, not turkey. By 1899, the Club has been traced to other menus in New York City. And in 1903, the Club makes its literary debut in the book Conversations of a Chorus Girl.
Bready Or Not
If you asked me the major difference that makes a Club Sandwich a Club Sandwich before I fell down this historical rabbit hole, I'd have said the middle layer of bread. Love it or hate it, the extra slice of bread dividing the upper deck from the lower deck is an American sandwich icon to me. Where else but the States would an upper crust gambler look at a turkey, ham, and bacon sandwich and decide "Hmm. Needs another sandwich on top."
Except I would be wrong in assuming this. Cited in the 1897 recipe, the original Saratoga Springs version did NOT a third slice of bread – the separating layer was a single leaf of lettuce. Dr. Atkins would be proud.
Saratoga Food and Beverage Club
So the next time you struggle to figure out how in the world to eat the Club that has been placed in front of you, (It's so tall! Do I take it apart and make a mess or leave the toothpick in and risk impalement??) remember you're eating another wonderful Saratoga Springs contribution to America's appetite. Might I suggest pairing one with other city originals, potato chips and the Saratoga Cocktail?
Are These 1859 Photos The First Taken Of The Catskills?
These photographs by William England for the London Stereoscopic Company could be the first to feature Upstate New York's natural beauty.