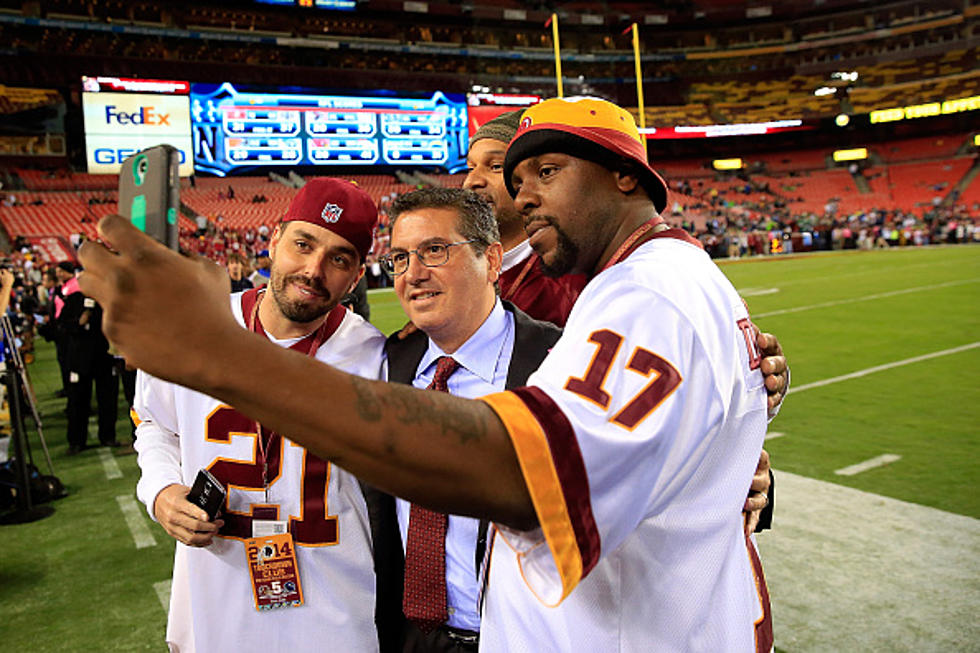 New York Congresswoman Trying To Take Down NFL Owner
Getty Images
Congresswoman Carolyn Maloney has her sights set on taking down Washington Football Team owner Daniel Snyder, in pursuit of more information regarding a federal probe into sexual harassment and improper conduct involving Snyder's NFL franchise. Rep. Maloney, a Democrat, who has represented New York's 12th/14th Districts in the U.S. Congress since 1993, is chairwoman of the House Oversight Committee. According to reports, Snyder is now being investigated for possible interference in the feds investigation. Wow!
According to an Associated Press report, "The Washington Post's website said "lawyers and private investigators working on Snyder's behalf took steps that potential witnesses … viewed as attempts to interfere with the NFL's investigation." If this were to be proven, it could cost the flashy owner with a reputation of arrogance his prized NFL franchise.
Rep. Maloney and Rep. Raja Krishnamoorthi, an Illinois Democrat who is chairman of the Subcommittee on Economic and Consumer Policy, are asking the NFL for additional information regarding the investigation and Snyder's possible interference. "While Mr. Snyder publicly stated that he wanted independent investigators to ferret out the truth, today's reporting suggests that he was privately trying to obstruct the efforts of the very investigator he hired in an effort to conceal damaging information," Maloney said in a news release issued by the Oversight Committee's majority staff. "These disturbing revelations have only strengthened the Committee's commitment to uncovering the truth in this matter."
Rep. Krishnamoorthi added, "Snyder will stop at nothing. To get to the bottom of this story, (the) NFL must immediately turn over all evidence of Snyder's interference and the other documents we requested over a month ago."
According to the report, the Washington Football Team, Snyder, "hired lawyer Beth Wilkinson in 2020 to look into allegations of sexual harassment and other workplace misconduct at the organization. The league later took over that investigation and fined Washington $10 million in July 2021, saying the culture at the club was "toxic" and ownership and senior officials paid little attention to sexual harassment and other workplace issues. The NFL said there was no written report of Wilkinson's inquiry."
You don't have to be a genius to deduce that no written report by Wilkinson meant that the Washington Football Team or someone involved made sure that no incriminating evidence would be available no matter what results were found. It doesn't seem to be going in a winning direction for Daniel Snyder. However, the NFL is one of the most powerful businesses in the United States. If they want Daniel Snyder as an owner, then that is how it will stay.
"Towns