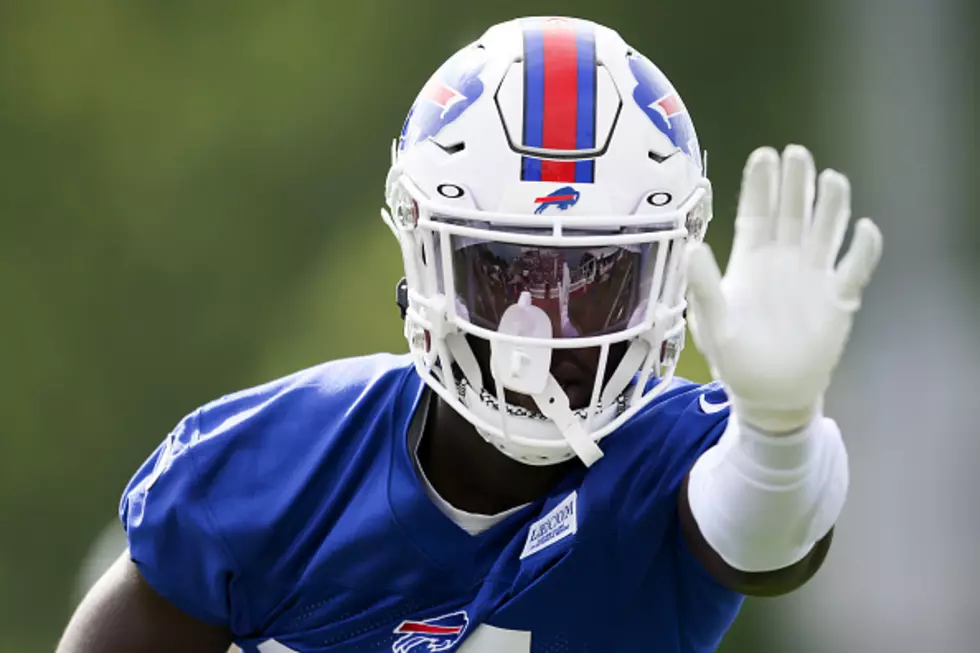 Buffalo Bills Make Training Camp Easy & Fun For Their Fans
Getty Images
After spending over a decade at the University at Albany, while hosting the New York Giants summer training camp, I fully realized the importance of the fan connection during time this crucial practice time. NFL training camps are often very inexpensive, if not free, to attend for most teams. Fans wait for hours in sometimes brutal heat to meet their favorite players and 99.9% of the time, the fan favorites deliver for their faithful fanatics, spending hours taking pictures and signing autographs throughout camp. That bond goes a long way for players and NFL organizations.
Few NFL teams make themselves more accessible to their fanbase than the Buffalo Bills. This week the Bills opened their 2022 training camp at St. John Fischer College in Rochester for the first time since 2019. The small college located 75 miles from Highmark Stadium has been the team's summer home for two decades.
The true blue and red Bills fans got their training camp tickets early. But you still have a chance to see the odds-on-favorite to win the Super Bowl at Highmark Stadium on August 5th for their "Blue and Red" practice. Tickets are on sale now through buffalobills.com.
If you are heading to Rochester to see camp, it is important to know that there is no parking on the St. John Fischer campus for practices that are open to the public. All fans are directed to take a shuttle from designated parking lots. Shuttle buses take fans to the entrance of Training Camp for $1. The Bills get it by not gauging their fans. All of the shuttles are accessible for fans with disabilities.
The Buffalo Bills understand the bond that they have with their fans only grows stronger during training camps. The players seem to love connecting with their community. The Bills organization realizes that community reaches far beyond the Buffalo city lines. They certainly expect plenty of fans from the Capital Region to be visiting St. John Fischer and Highmark Stadium this season. If you can do it, training camp is well worth the trip.
Cooperstown Parade of Legends Returns
Check out parade attendees from a recent Parade of Legends. Who will you get to see this year? The National Baseball Hall of Fame Parade of Legends in Cooperstown, New York on Saturday July 23rd at 6pm from Doubleday Field to the Hall of Fame. It is a don't miss for baseball fans.
Abandoned Trains of New York State
Take a look around these trains, found in the woods, that time seems to have forgotten.