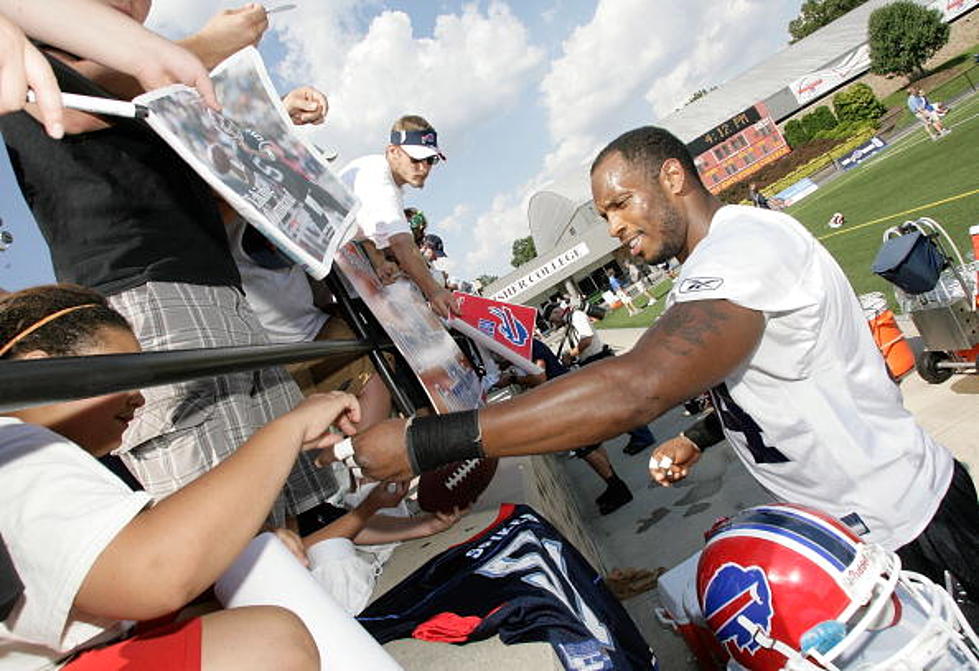 Buffalo Bills Eye Training Camp Return to Rochester
Getty Images
NFL Training camp is a special experience. Generally, it is a low cost, if not free, way for fans, especially young fans to get up close to the players that they see on their large tv's every Sunday during the NFL season. Buffalo Bills training camp had been held at St. John Fisher College since 2000. The pandemic forced most NFL teams back into their home stadium facilities for ease of containment last season and this season as well.
Now according to John Boccacino of BuffaloRumblings.com, "The original contract between the Bills and (St. John) Fisher was set to expire after the summer of 2021, so when Buffalo announced it was relocating camp to Orchard Park for this year, many fans assumed it meant the end of the partnership with St. John Fisher."
That is sad news for many Buffalo Bills fans, especially in the Rochester area that have embraced the Bills calling the local college their summer home. Knowing from experience, it is important to the college as well. Training camp brought tens of thousands of fans, including potential applicants, onto campus each year.
However, Boccacino reported that "on Monday, during a conversation with John Wawrow of the Associated Press, Bills general manager Brandon Beane gave a glimmer of hope to fans hoping the team brings camp back to Fisher.According to Wawrow's tweet, he "had a good chat" with Buffalo's GM, "who reiterated, without prompting, how much he misses camp at St. John Fisher and wanting to get back there as soon as possible."
The BuffaloRumblings.com reporter stated "While Beane and head coach Sean McDermott have always professed to enjoying holding training camp down the Thruway in Rochester, the Bills were one of only nine NFL teams not to hold training camp close to their team facility."
It's a tough decision to hold your training camp so far away from your home facility. There is a tremendous amount of infrastructure that has to move with the team for those few weeks. Everything is a cost/benefit analysis. I will tell you first hand, it is hard to put a value on the fan experience. Thanks to BuffaloRumblings.com. They do a great job covering the Bills.
LOOK: Here Are 30 Foods That Are Poisonous to Dogs
To prepare yourself for a potential incident, always keep your vet's phone number handy, along with an after-hours clinic you can call in an emergency. The ASPCA Animal Poison Control Center also has a hotline you can call at (888) 426-4435 for advice.
Even with all of these resources, however, the best cure for food poisoning is preventing it in the first place. To give you an idea of what human foods can be dangerous, Stacker has put together a slideshow of 30 common foods to avoid. Take a look to see if there are any that surprise you.