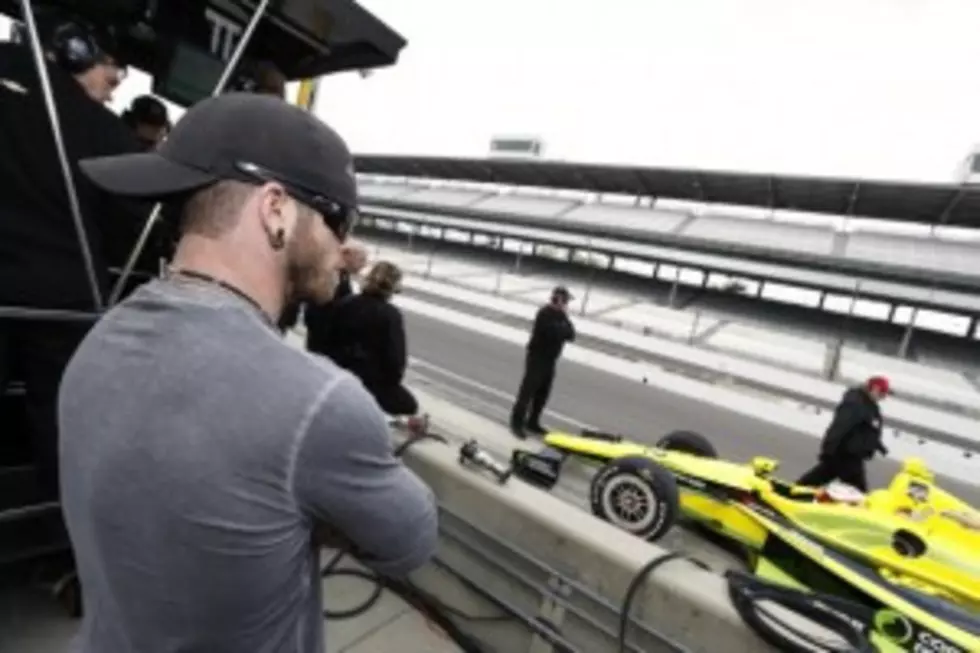 Brantley Gilbert and Kurt Busch Both Plan To Do The Double
Joe Robbins/Getty Images
Every year on Sunday of Memorial Day weekend, two of the biggest auto races in the country are held - the Indy 500 at the Indianapolis Motor Speedway and the Coca-Cola 600 at Charlotte Motor Speedway. 
Kurt Busch is just the fourth NASCAR driver in history to attempt the Indianapolis/Charlotte double - racing in both the Indianapolis 500 and then the Coca-Cola 600 on the same day - joining Tony Stewart, John Andretti and Robby Gordon who have raced both events.
Busch will be one busy driver. It started earlier this week when Busch turned laps over 222 mph in his No. 26 Dallara-Honda and completed the Rookie Orientation Program at the Brickyard. Then it was on to Kansas Speedway for practice and qualifying for tonight's Sprint Cup Series race where he'll start 6th. Tomorrow, Busch will head back to Indianapolis for practice and eight consecutive days of practice prior to Indy 500 qualifying next weekend. Busch will be juggling his IndyCar and NASCAR schedules which include the All-Star Race on May 17 and the Coca-Cola 600 after the Indy 500 on May 25.
Meanwhile, Taste of Country Music Festival headliner Brantley Gilbert is sponsoring rookie Sage Karam's car along with Comfort Revolution at the Indy 500. Gilbert will be featured on Karam's No. 22 Chevrolet. Gilbert and Comfort Revolution will also be aboard Jamie McMurray's No. 1 Chevrolet SS during the Coca-Cola 600. Like Busch, Gilbert will have his hands full, going from Indianapolis to Charlotte for two different races on the same day. By the way, he'll also be performing at the pre-race concert at the Coca-Cola 600.