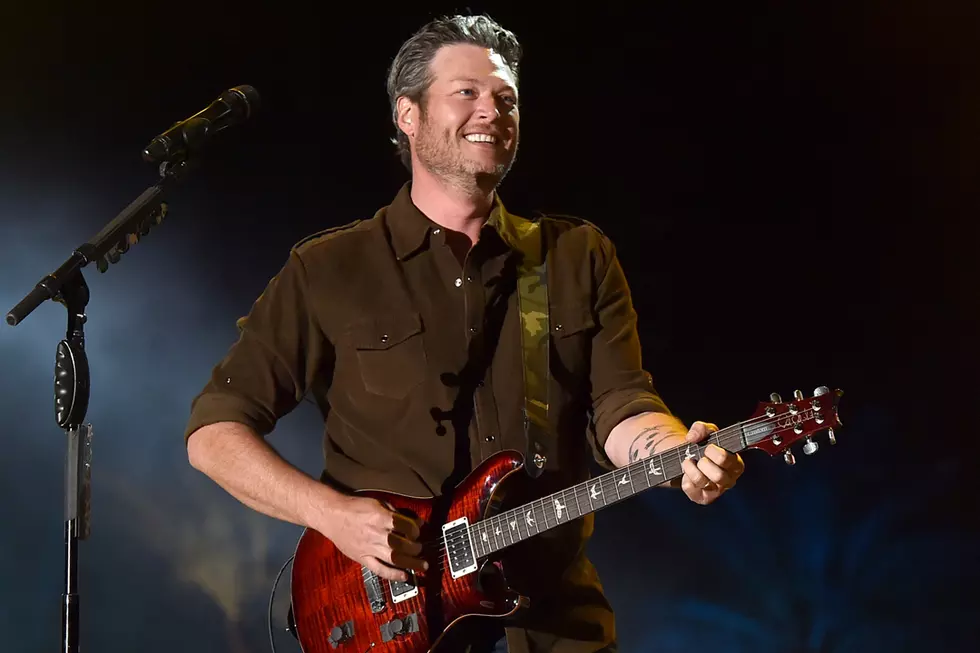 Blake Shelton Is People's Sexiest Man Alive
Kevin Winter, Getty Images
Rumors started swirling prior to the start of the Playoffs week on The Voice: Coach Blake Shelton was expected to grace the cover of People magazine's annual issue when it hits newsstands on Nov. 15, bearing its ultimate male honor of "Sexiest Man Alive."
Indeed, the gossip was true. Shelton was announced as the lucky recipient of the honor Tuesday night (Nov. 14) during The Voice. He tells the magazine: "Y'all must be running out of people ... Like, wow, we're down to somebody who is somewhat symmetrical."
Shelton — who notes that he was a "fat" kid growing up ("I'm still fat") — gives credit to his girlfriend, Gwen Stefani, for giving him mojo to accept the award, but he says that he mostly is happy about one thing: now he can hold it over 2013's Sexiest Man, fellow Voice coach Adam Levine.
"I can't wait to shove this up Adam's ass," he says. "As proud as I am and honored that you guys asked me, that's really the only thing I care about."
Shelton's on a good run in 2017, to say the least. He continues to hold the title of the most-winning coach on the hit NBC series, and is in place for Season 14 following the one he's currently in. He just released his latest album, Texoma Shore, Nov. 3, which entered Billboard's Top Country Albums chart at No. 1 and the all-genre Billboard 200 at No. 4. And, in addition to his own attention-garnering music, he's also featured on Stefani's well-promoted new holiday song, "You Make It Feel Like Christmas."
The Real Story Behind Blake's New Single
Country Music's Sexiest Men of 2017