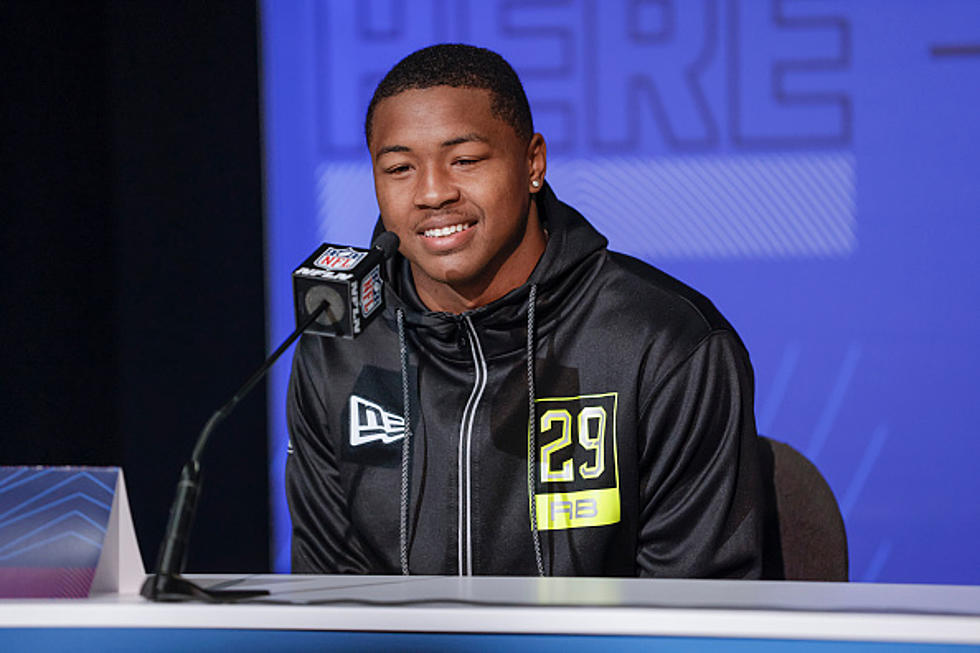 Bills' NFL Draft Hopeful Jumps Into Action At Buffalo Airport
Getty Images
What is that saying about first impressions? How about one made by a person that is not even sure they are going to be around? It's awesome when you see college and professional athletes do great things in their communities. When they are random acts of kindness with no cameras focusing in, those are character revealing.
According to friend of The Drive with Charlie & Dan, Ryan Talbot of syracuse.com, Isaiah Spiller, the projected NFL first round draft-pick from Texas A&M, flew into the Buffalo International Airport on Monday. The running back was in town for his top-30 visit with the Buffalo Bills.
After departing the plane, Spiller observed that the luggage from his flight was stuck on the carousel. That's when the future draft pick took the ball and jumped into action. Spiller didn't wait for someone from the airport to get it. He jumped right up on the carousel and started some passing of his own.
Apparently, Twitter user Buffalo Star 23, saw the running back dishing out peoples luggage and decided to put his encounter with Isaiah Spiller story on social media. The NFL hopeful graciously responded, "That's just how I was raised!!"
The Texas A&M running back is a good one. According to Talbot on syracuse.com, Spiller rushed for 5.4 yards per carry and finished with 25 rushing touchdowns on the ground. Spiller also had 74 receptions for 585 yards in three seasons with the Aggies. Two things are for sure, Isaiah Spiller passes the character test. And, even if the Bills do not draft Spiller, he will have some fans in Western New York when he visits Highmark Stadium.
10 Capital Region Golf Courses You Can Play For Under $40
Taking a look around the Capital Region at some of New York's finest public golf courses, I was able to find more than a few that won't break the bank. Check out these affordable options, so you can save and play the links more often!
New York Colleges That Made The Top 50 Most Expensive In America
CBSNEWS.com did a Top 50 Most Expensive Colleges and Universities in America. Let's see which New York colleges made the list.
See Bob Weir At New York's Radio City Music Hall For His "Ace" Album 50-Year Celebration
Bob Weir & The Wolf Brothers came to New York's Radio City Music Hall to celebrate 50 years since the release of his solo "Ace" album, which included such Grateful Dead staples as Playin' In The Band, Looks Like Rain and Mexicali Blues. The two night run April 2nd and 3rd featured special guests and sold out performances.