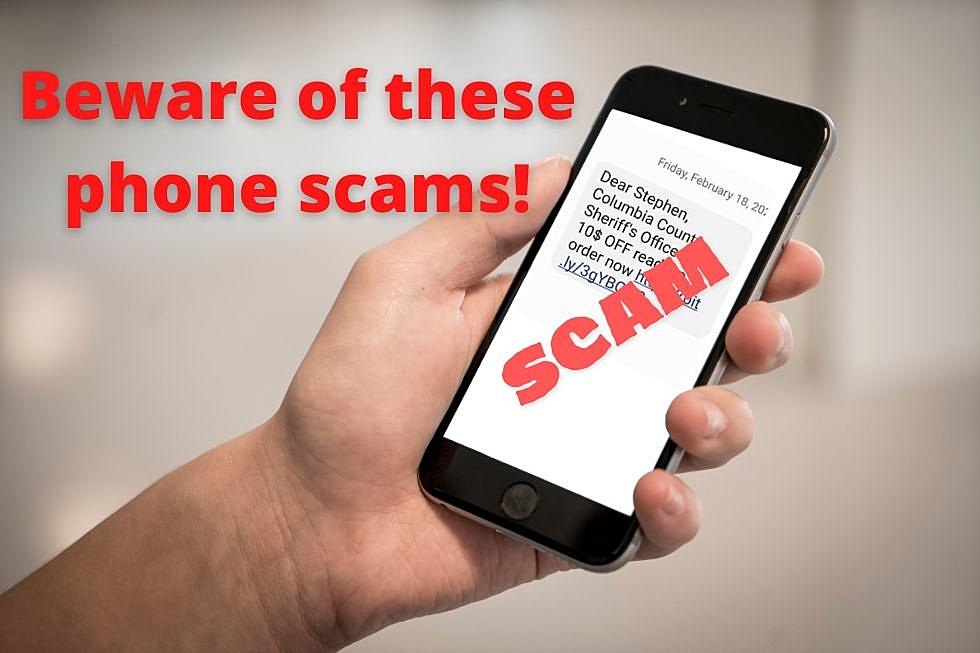 Beware! These 3 Phone Scams Now Circulating Through the Capital Region
canva
We are always being bombarded by all different kinds of scams. Whether it's a call on our phone about a car warranty or someone who is trying to tell you that your grandchild needs to be bailed out, they are getting more clever. Here are three of the latest text scams that are currently circulating through the Capital Region.
The T-Shirt Scam
In Columbia County, Rensselaer Counties, and soon in others throughout the Capital Region, there is a text scam that involves purchasing t-shirts. Both Sheriff's offices are putting out the warning about this new text scam. Police say that the scam involves using the person's name and offers them a Sheriff's Office t-shirt for $10. Capital Region Sheriff's Offices state that they would never ask for a donation or sell anything through the phone or text. Here are a few samples.
Unclaimed USPS Package Scam
Many residents throughout the Capital Region are reporting receiving texts from the United States Postal Service claiming that they have an unclaimed package waiting for them. Here is an example of those text scams.
You are warned not to fall for this scam. Do not click the link. You are to contact your local Sheriff's office and file a report. Check out this link to the United States Postal Inspector explaining the scam.
Phone Calls Claiming You Are in Trouble
This one isn't that new but it seems that it is resurging through the Capital Region. This is where the scammer calls and claim they are a representative of a local Sheriff's office and they demand payment for criminal actions that you are accused of. They ask for a payment over the phone to resolve the issue. You are reminded to never give personal or financial information over the phone. If you receive such a call you are to report it to your local Sheriff's office.
11 of New York's Most Wanted Criminals with Upstate Connections
Below are individuals with ties to the Capital Region and Upstate New York. They have been designated as some of New York's Most Wanted Fugitives and should be considered ARMED and DANGEROUS.
See Inside the Baldwin's Recently Purchased Stunning Antique Farmhouse in VT