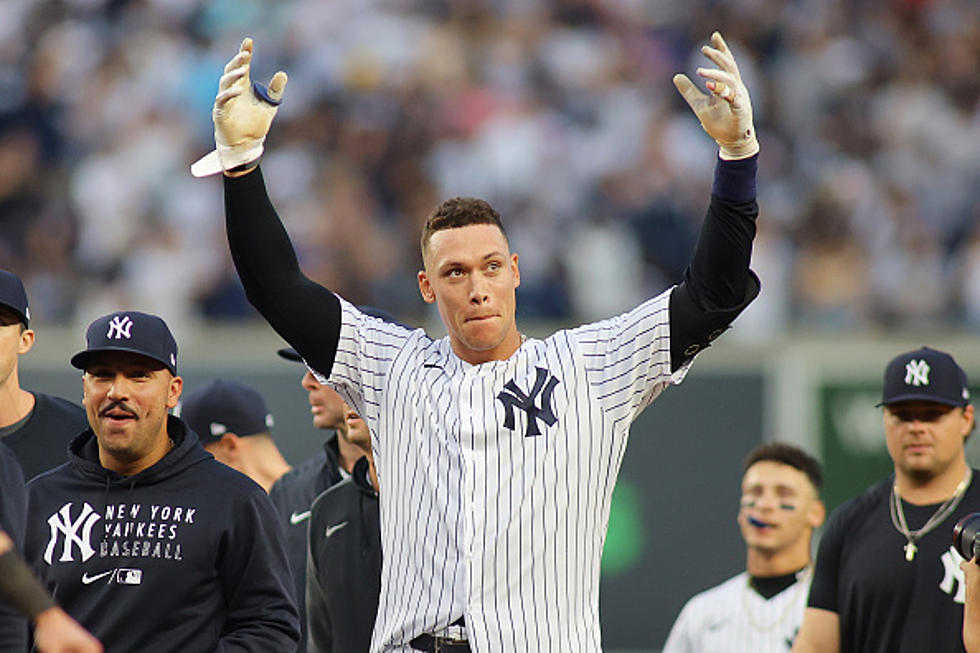 Are the Yankees the Capital Region's Favorite Team?
Getty Images
Who is the Capital Region's most beloved sports team? I think we know but let's take a look anyhow. There are probably some major professional sports teams and leagues that we can toss immediately. The NHL is easy to toss. Besides the lack of general popularity, a direct result of Gary Bettman's reign as commissioner, the NHL fanbase in the Capital Region is too fractured.
Though, for some ridiculous Bettman rule, we are considered Buffalo Sabres territory, the New York Rangers would seem to be the most popular in the Capital Region with the Boston Bruins, New Jersey Devils, who had their AHL team in Albany, the New York Islanders and then the Sabres trailing the fanbase pack.
Is it an NFL team that is the most popular in the Capital Region? There are definitely the most NFL fans of any sport. Again, I think this fanbase is splintered, as well. Tom Brady and the New England Patriots stole the hearts of many area fans during the process of winning 6 Super Bowls.
The Jets don't have many fans but they have some. Josh Allen and his Buffalo Bills fanbase grows by the week. But this is still Big Blue Country. The New York Giants were part of the fabric of the community as they called the University at Albany their summer home for 17 years. Needless to say they, they earned their Capital Region fanbase.
Could it be a college team that is the most popular in the area? Not likely. Again, too many options. Siena and UAlbany are both popular but not enough. RPI and Union hockey have been great in their own rights but again, not quite there. Same goes for the NBA. Just not there.
So, that leaves us with major league baseball. Well, maybe not the most fans but this fanbase isn't as splintered. Are there New York Mets fans in the Capital Region? Absolutely but we are way outnumbered. Red Sox fans? Yup. They are here too but again, outnumbered.
The most popular team in the Capital Region is still the former parent club for the Albany-Colonie AA franchise, the New York Yankees. That may change someday but I don't think I'll see it. 104.5 FM WTMM is the official radio home of New York Yankee baseball!
LOOK: Things from the year you were born that don't exist anymore
The iconic (and at times silly) toys, technologies, and electronics have been usurped since their grand entrance, either by advances in technology or breakthroughs in common sense.
See how many things on this list
trigger childhood memories—and which ones were here and gone so fast you missed them entirely.