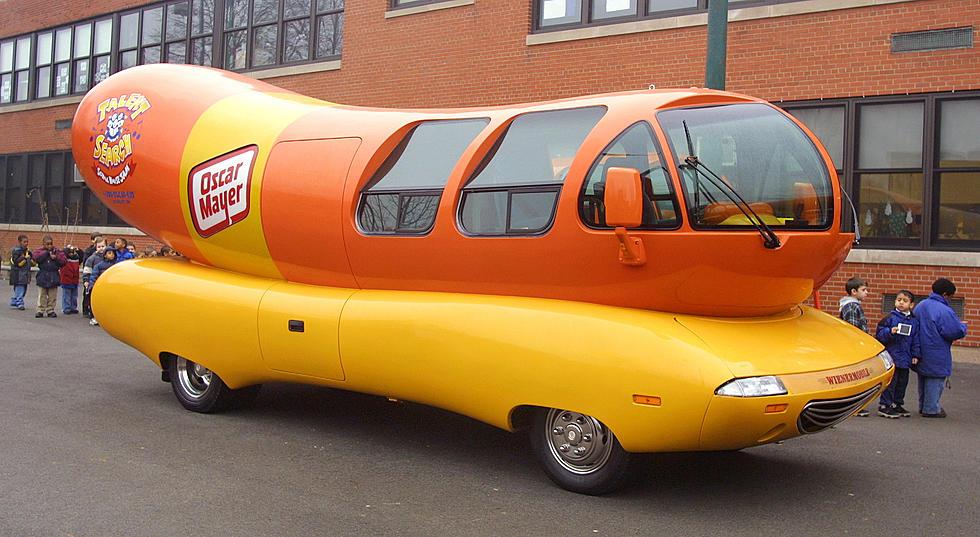 A Proposal Idea That's A Sure Wiener
Getty Images
When you are thinking of popping the question, many people try to think outside the box. In this case, you can now think outside the bun. Here is a very creative and different way to propose. Would you do it this way? According to Delish.com, the famous Oscar Mayer Wienermobile wants to be part of one of the most important questions you will ever ask. They want you to use them in a fun and original way to propose. Because this year has been unpredictable due to the pandemic, and some things have been postponed, Oscar Mayer wants to make sure you can do something memorable.
In an Oscar Mayer press release, the company said in a clever way:
"You can now relish your upcoming special day with the Oscar Mayer Wienermobile. Summer weddings may have been a no-go, but proposal season is coming up FAST. So, Oscar Mayer is making the iconic Wienermobile available to anyone who's ready to mustardup the courage to pop the question to their significant other,"
The Wienermobile will show up at your proposal for free as long as you sign up on time. Just fill out an online request form and then they will notify you a week before the date you requested to see if you were picked.
One of Oscar Mayer's own Wienermobile drivers was the inspiration for the idea. He used the Wienermobile to propose to his girlfriend in Yellowstone National Park. He got down on one knee in front of the twenty-seven-foot Wienermobile and she said yes.
Would you be able to mustard up the nerve to pop the question using the Wienermobile?
Enter your number to get our free mobile app
KEEP READING: Here are 6 foods from your cookout that could harm your dog