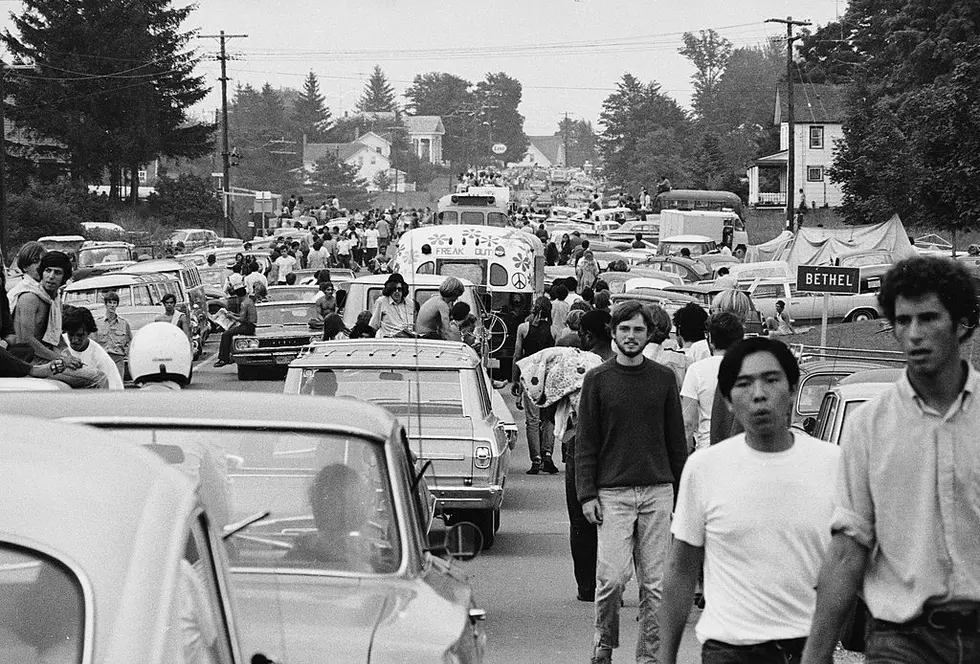 50 Years of Woodstock: Jess' Mom Tells What It Was Like [LISTEN]
Hulton Archive/Getty Images
Today marks the 50th Anniversary of Woodstock 1969. 50 years ago one of the biggest concerts, one of the biggest moments in history happened and my Mom was there!
With the 50th Anniversary of Woodstock coming up, I wanted to sit down with my Mom and hear about her first-hand experiences from one of the biggest moments in recent history.
It all started when she heard on the news that the NYS Thruway was closed, in the middle of August. That's when she decided that it was obviously going to be huge and with it so close, she had to leave work early and be there. With the Thruway closed, the took Route 9 down to Woodstock with my Aunt Chrissey, her younger sister.
From hitchhikers to random sightings and the bizzare thing that happened with her car, my Mom explained what moments she took away from the festival and what she noticed most about the people and how it's different than times now.
Woodstock 1969 is something that can never be recreated but it's great to hear what it was like from people who were there. Imagine taking a sandwich just because a guy in a pick-up truck gave it to you and you didn't bring any food with you, my Mom lived it.