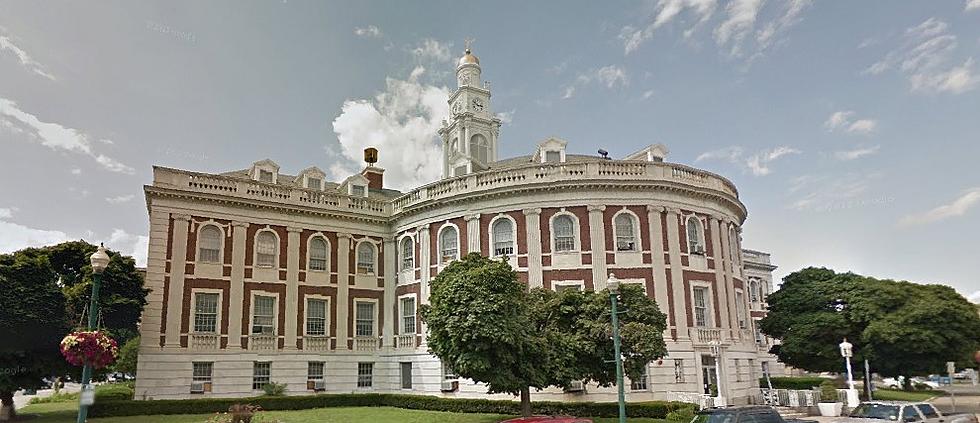 5 Things You Have to Get Your Schenectady Friend for Christmas
Schenectady's City Hall - Google Street View
Having a hard time finding the perfect gift for your friend from Schenectady? You want it to be a little personalized but you don't want it to be too expensive, right? Take it from this Schenectadian, here are a few things you can get for them right now and cross them off the list!
Christmas is rough. You want to get the right gift for your family and friends but how do you find it? Well, if you friend is from Schenectady, here are a few ideas of some cool stuff to get that they may not be expecting (from someone from Schenectady).
First, who doesn't love a good sticker? Not only is it perfect for your friend born, raised, or currently living in the Electric City, but you can buy a bunch and make it rain these 518 stickers on all of your friends.
Next, is your friend a bit more vintage? Get them this 80's inspired Schenectady shirt. The 80s is back in fashion again and you friend can rep their hometown and also look like they got it at an upscale boutique.
Another option, is your friend the one that never has a bottle opener? Do they use the side of the table, bum one off of a friend or *gasp* use their teeth? Save your friend some dental copays and get them this Schenectady keychain/bottle opener. That way, they'll always have it nearby!
Okay, so this one is 100% my favorite. If your friend was from Schenectady originally, what's a better way to show their pride than a "Straight Outta Schenectady" shirt. These are crazy trending right now with so many different things, but make this one personalized for your friend (available in multiple colors).
Looking for something a little more broad? Let your friend tell people that they're proud of the Capital Region with this Upstate New York "518" shirt. Maybe they were born in Schenectady and then moved to Albany or vice versa, or somewhere else. This is the perfect shirt to represent the area (available in multiple colors).
Enter your number to get our mobile branded app