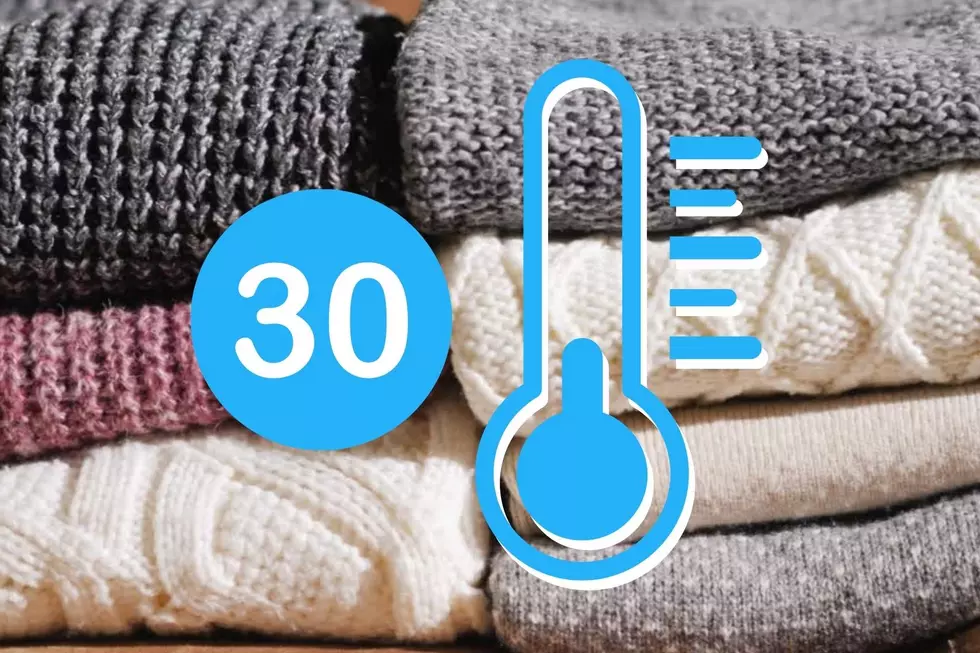 First Fall Chill! 30° Temps Return To Upstate New York Tonight
Canva
For those still holding on to summer, this is your fair warning: it's time to dig out your sweaters. Upstate New York is about to get its first taste of a real fall chill tonight and Thursday morning with our first dip into the 30s.
The heavy rains and storms that blew through Upstate on Tuesday are bringing a cold front on the back end that may foreshadow a strong winter to follow. Farmer's Almanac has already predicted extra snow and "bone-chilling cold" for this year, which is unfortunate as I prefer my bones nice and toasty warm.
Longer Nights, Colder Snaps
Another sure sign of the approaching cold nights is that the days are now noticeably getting shorter. Sunrise in Albany today was at 6:35a and sunset will be at 7:09p. Just one month ago sunrise was 6:01a and sunset was 7:58p.
With cold mornings moving into Upstate, its good to make sure kids are dressing warmly for the bus stop. With highs staying in the 60s and 70s, it's important to remember to keep students safe and comfortable to start their days.
30-Somethings
The first Upstate New York area to hit the 30s will be the Adirondacks. According to Weather Underground, Lake Placid will break the 39° barrier between 3 and 4am, with temperatures lowering to 37° by sunrise. Add in a dewpoint and some wind and it will feel like a near-freezing 33°.
Temperatures stay a little warmer in nearby Saranac Lake with a 38° low. On the far eastern edge, both Plattsburgh and Ticonderoga will stay in the mid-to-low 40s. At the southern tip of the Adirondacks, Lake George will hit 47° on Thursday morning with a cooler 44° on Friday.
In the Capital Region, there's more average September temperatures with a low of 53° on Thursday morning in Albany, but its not immune to the incoming chill. The Capital Region will dip down to 46° on Friday morning.
LOOK: The most extreme temperatures in the history of every state
Stacker
consulted 2021 data from the
NOAA's State Climate Extremes Committee (SCEC)
to illustrate the hottest and coldest temperatures ever recorded in each state. Each slide also reveals the all-time highest 24-hour precipitation record and all-time highest 24-hour snowfall.
Keep reading to find out individual state records in alphabetical order.
The 12 Coldest Days On Record In Albany
Albany has the potential to be brutally cold in the winter. These are the most brutal of the brutal, the 12 coldest days on record in Albany history since 1874 according to
weather.gov.
5 Cold Weather Drinking Tips For Tailgating
Take a look at some of these cold weather tips for drinking at Highmark Stadium.