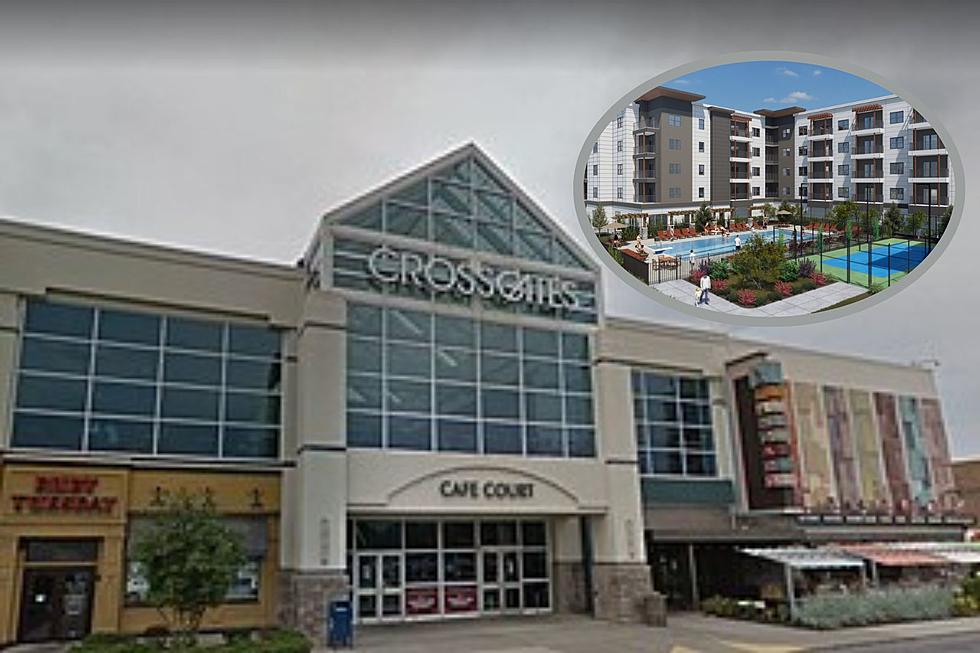 250 Apartments Being Built Near Crossgates Mall [PICS]
Canva
There was a proposal for an apartment complex more than three years ago on a piece of land next to Crossgates Mall. Lawsuits delayed the project, but they are finally breaking ground.
Where Are The Apartment Complexes Being Built?
The land is next to Crossgates mall on the west side and contains nearly twenty acres. There is a two-hundred-twenty-two-unit complex being built at the southwest corner of Rapp and Gipp Roads in Guilderland. This will be called The Apex at Crossgates
The other apartment complex is situated to the north of the Tru by Hilton/Homewood Suites. This would be a four-story unit with just twenty-four apartments.
What Will The Apex at Crossgates Apartment Complex Offer?
The 222-unit complex will offer one, two, and three-bedroom apartments and thirty townhouse-type floor plans. There are no definitive rental rates but they could range from about $2100 to $3400 for the apartments according to the Albany Business Review.
There will be indoor parking, a golf simulator, a fitness center, a lounge, a game room, a dog park, a pool, and an outdoor kitchen with grills, pickleball, and tennis courts. There will also be a lighted path to Crossgates Mall.
The 22-Unit Apartment Complex Will Offer
There will be covered parking spaces on the first floor and apartments on the upper floors. A concrete sidewalk will join with the existing sidewalk on Crossgates Mall Road.
Construction for the two apartment complexes is expected to take about two years.
10 Lost Stores Upstate New Yorkers Miss the Most
Did you call Toys R Us to see if they had Cabbage Patch Kids, Transformers, or a Nintendo 64 in stock? We did too! Here are 10 big stores in Upstate we miss!