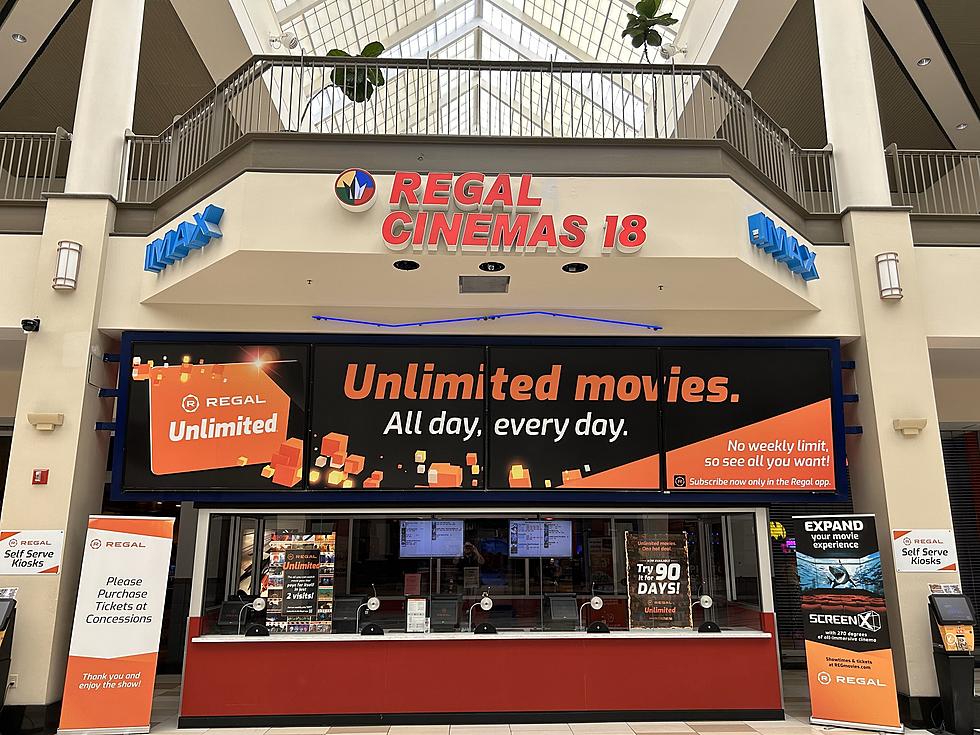 $2 Summer Movie Express Returning To Crossgates Mall
BJ Ragone
Regal Cinemas is bringing back a full slate of $2 movies for summer 2023.
If you are a parent, you know what is about to come in the weeks ahead. As the kids wrap up school, ya gotta find a lot of fun things to do to keep them entertained all summer! And let's be honest, sometimes that entertainment can get pricey!
That is exactly why the $2 Summer Movie Express is a beautiful thing. It's your chance to get the kids out to the movie theater without breaking the bank. Crossgates Mall announced in a press release today that Regal Cinemas is bringing the $2 special back for another summer. Every Tuesday and Wednesday all summer long Regal will be showing 2 different movies at only $2 per ticket! Patrons can also get 50% off popcorn on Tuesdays by signing up for the Regal Crown Club.
Which Movies Will Be Shown?
June 27 – 28 Sonic the Hedgehog (PG) & Dora and the Lost City of Gold (PG)
July 4 – 5 Puss in Boots: The Last Wish (PG) & Clifford the Big Red Dog (PG)
July 11 – 12 Sonic the Hedgehog 2 (PG) & Paw Patrol: The Movie (G)
July 18 – 19 The Bad Guys (PG) & Playing with Fire (PG)
July 25 – 26 Paws of Fury The Legend of Hank (PG) & Sing 2 (PG)
August 1 – 2 Boss Baby: The Family Business (PG) & Doolittle (PG)
August 8 – 9 Curious George (G) & Kung Fo Panda 3 (PG)
August 15 – 16 Minions (PG) & How to Train Your Dragon: The Hidden World (PG)
August 22 – 23 Shrek (PG) & Kung Fu Panda (PG)
August 29 – 30 Trolls World Tour (PG) & Despicable Me (PG)
Crossgates Mall in Albany Opened in 1984
This is what the Crossgates Mall looked like when it opened in 1984.