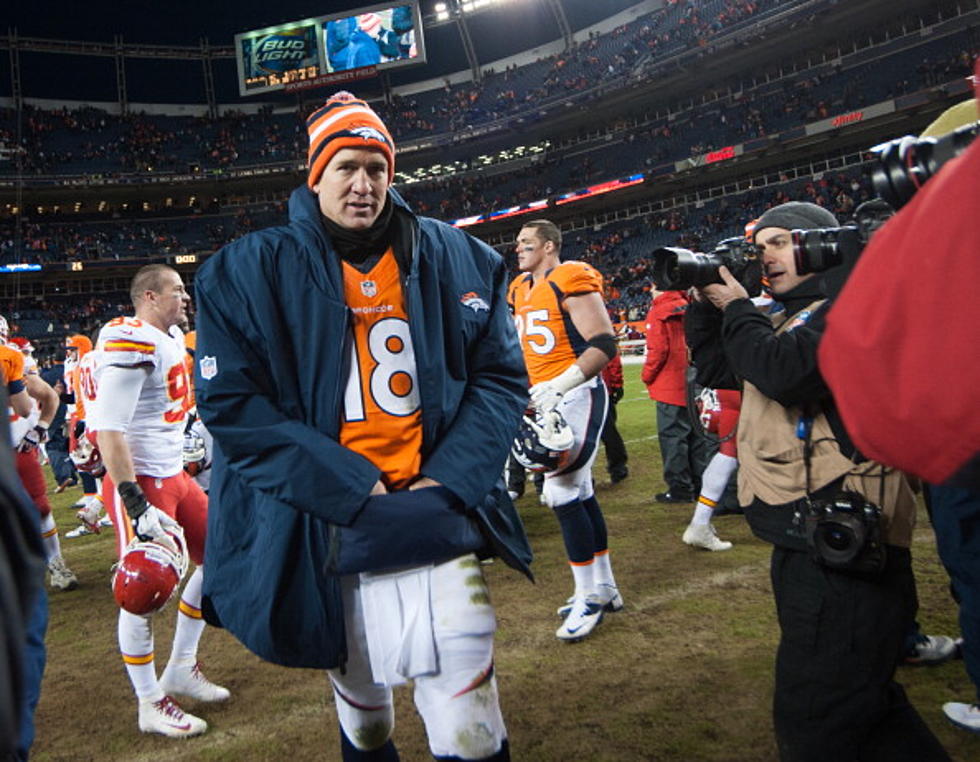 NFL Divisional Round Preview And Picks
Getty Images
This weekend's Divisional round of the Playoffs kicks off in Denver when two of the games greatest Icons and leaders face off when Peyton manning and Ray Lewis go toe to toe.
CBS 4:30 pm EST Baltimore Ravens at Denver Broncos -9.5
This is a great match up between Peyton Manning during one of the greatest come backs of all time and Ray Lewis in maybe his last game. I think this will be Peyton's first ever playoff win with the temp under 40 degrees. Game time temp is going to be around 20 degrees. Denver has the best line in football and Manning is playing like a man with something to prove take the Broncos.
FOX 8:00 pm EST Green Bay Packers at San Francisco 49ers -3
49ers defense is great but there's something about Aaron Rodgers that tells me Green Bay plus 3 is the play here. Take the Pack and the points.
FOX 1:00 PM EST Seattle Seahawks at Atlanta Falcons -3
The Falcons have been one of the best teams in football all year long but Quarterback Matt Ryan has never won a playoff game. When I watch this years Seattle Seahawks led by a stingy defense and QB Russel Wilson I feel like I'm watching the Giants from last year. They're not the prettiest team they haven't been anyone's pick to win it all(except mine) but here they are and NO ONE wants to play them. Take the Seahawks in the battle of the birds.
CBS 4:30 PM EST Houston Texans at New England Patriots -9.5
Last time these two teams met the Patriots destroyed the Texans 42 - 14. I still think the Patriots are the better team and they will advance to take on the Broncos but it will be a far better game. Look for the Texans to keep it close but still lose to the Pats. Take the Texans + 9.5.