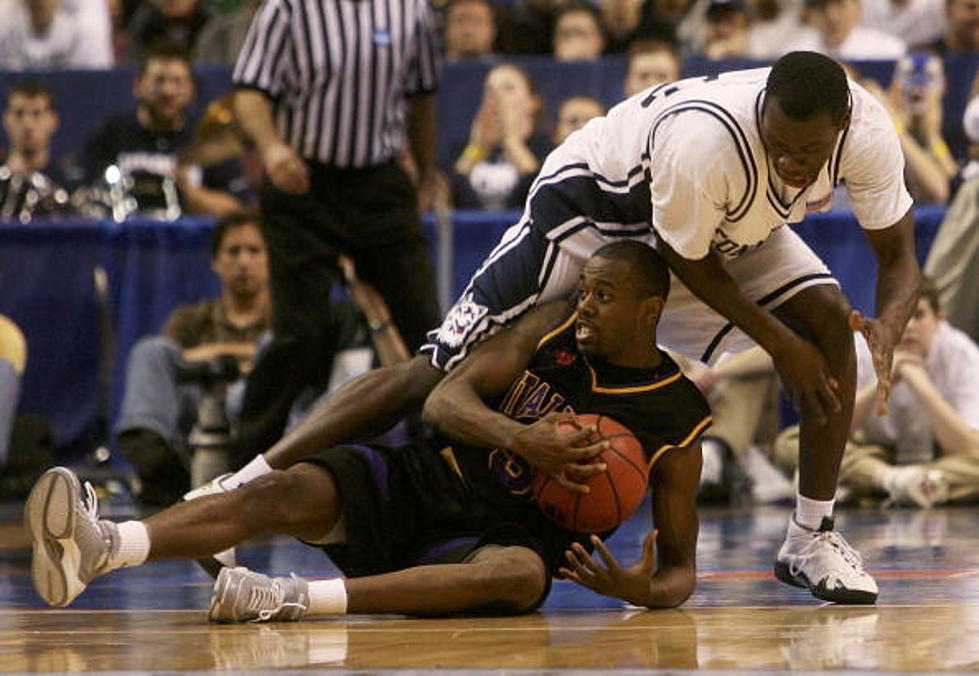 16 Years Ago on March 17th #16 Albany Almost Took Down #1 UConn
Getty Images
It was the University at Albany's first trip to the NCAA Division I men's basketball tournament. Head coach Will Brown would take the Great Danes four more times. However, the game on March 17, 2006 was more than special, on and off the court. I was at the Wachovia Center in Philadelphia with the team and will never forget the experience of that game. Albany alumni across the country were digging out their old 'Albany State' sweatshirts after that program changing performance.
Brown, now the head coach of the Albany Patroons, and his assistants had assembled a talented group of players that seemed to gel as the season progressed. Led by 19 points and 6 assists by exceptionally athletic and creative guard Jamar Wilson, the Great Danes gave the Huskies everything that they could handle.
Brown's game-plan, implemented to perfection by his resilient squad, had the fledgling Division I program leading Jim Calhoun's #1 seeded Huskies by 12 in the second half.
But UConn's future NBA draft picks, Rudy Gay, Marcus Williams and Denham Brown proved to be too much for Albany.
Brown and his team had nothing to be ashamed of. The #16 seeded Great Danes gave UConn, arguably the best team in the country, everything they could handle.
The Great Danes ended up losing to the Huskies 72-59. The score wasn't indicative of the game. To me, that was the night that University at Albany alumni began to take notice of their basketball program. Good luck to the #16 seeded UAlbany women's basketball team on Friday against #1 seed Louisville. Just more of a great tradition at Albany.
New York Colleges That Made The Top 50 Most Expensive In America
CBSNEWS.com did a Top 50 Most Expensive Colleges and Universities in America. Let's see which New York colleges made the list.
Great Time For A Late Winter On The Albany Rail Trail
According to the Albany County website, the Albany County Helderberg-Hudson Rail Trail stretches nine miles along the old Delaware & Hudson (D&H) Railroad between the Port of Albany and Voorheesville.