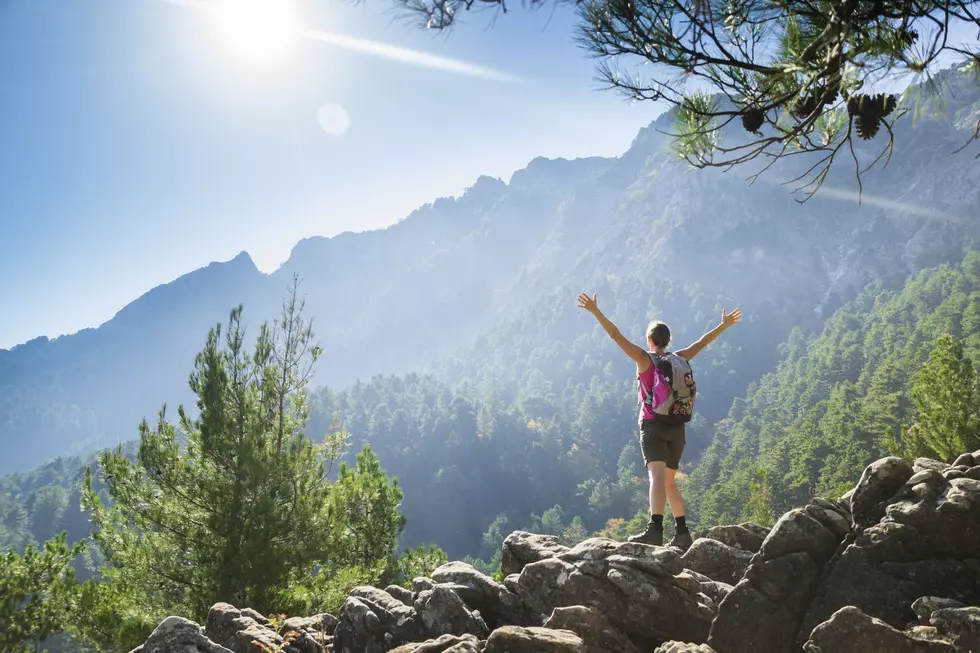 10 Secrets of the Adirondacks [LIST]
PetarPaunchev
I'm sure you've sat around on a weekend and wondered how there was nothing to do. If that's you this weekend, here are some hidden secret adventures of the Adirondacks to get you out of the house.
If you've never heard if it, check out Revolution Rail on the Adirondack Branch of the D&H Railroad. Not too far north up in North Creek, if you want to give it a try make sure you schedule a time before October 28th when the season is over. Pedal your way down the railroad, looking at the beautiful sights along the way!
Eat a sandwich for each of the high peaks. I don't understand why Simply Gourmet and Big Mountain Deli in Lake Placid don't advertise this 46 High Peak Sandwich Challenge (my title) more. Finish a high peak, eat a sandwich - you earned it!
Did you know that you don't have to go too far for Santa? Santa's Workshop is right in the town of North Pole, NY and it's not just open around Christmas. They have special weekends for Christmas in July & you can send postcards postmarked right from the North Pole!
Star Trek fans, have you visited Ticonderoga yet? They have complete recreations of the set of the original Star Trek series created by a Star Trek superfan thanks to blueprints he found. There's even a Trekonderoga coming up at the end of the month!
The website "I Love NY" also breaks down The Adirondack Experience by saying it "provides visitors with a complete history and immersive activities of the region, from learning about the wildlife and viewing Native American art to writing on a slate tablet in a one-room schoolhouse and feeding trout. "
I wrote about this before but if you haven't checked out the weird Lake George Village echo, give it a try!
 Great Escape isn't the only place you should check out in the village, see what the Magic Forest has to offer, like the world's largest Uncle Sam statue.
Looking to get near the water? The Adirondacks are home to 3,000 lakes and one of them is the second-longest freshwater beach in the United States. Stop by Plattsburgh City Beach for a nice stroll and kayak rentals.
If you want something more historical,  you can visit the North Star Underground Railroad Museum and learn all about the underground railroad in New York.
Our state fruit is the apple and in New York, you can find the world's largest MacIntosh Orchard at Chazy Orchards.