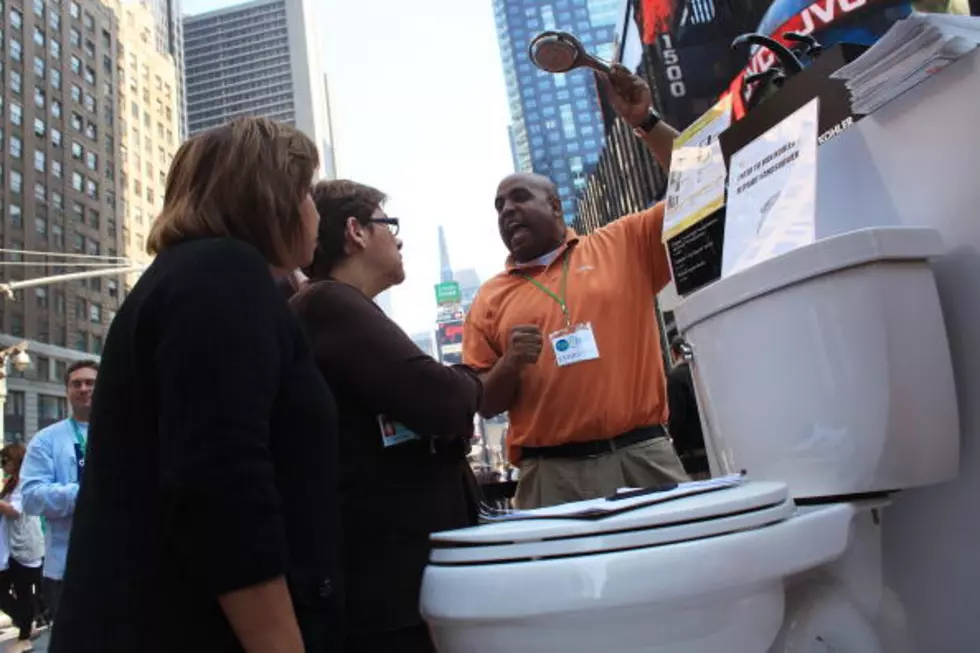 You May Be Using An Exploding Toilet! – Millions Are Being Recalled
Getty Images
You may have heard us talking about this on the air this morning, it sounds like some sort of joke but i assure you it isn't. I mean, we have all heard a joke or two about "blowing up the bathroom" but if you have one of these toilets it may actually happen.
According to an article I read in the "Los Angeles Times" there is something wrong with the  "Flushmate III Pressure-Assisted Flushing System", that literally can make it explode. This of course can be very dangerous to anyone using the toilet at the time. There have been over 300 reported cases and 14 of which caused injury and lacerations.
If you are wondering if you may have purchased one of these faulty systems and worried that you may be sitting on a ticking time bomb (sorry I couldn't help it), than you should definitely contact, Flushmate at (800) 303-5123. They can send you a free repair kit to put your mind at ease.
These systems were found in toilets made by, American Standard, Crane, Kohler, Eljer, Mansfield, St. Thomas and Gerber and were sold in Home Depot and Lowe's.
In the meantime, be careful out there and if you are using a toilet that you are not sure about , don't forget your blast shield, or at least safety glasses.