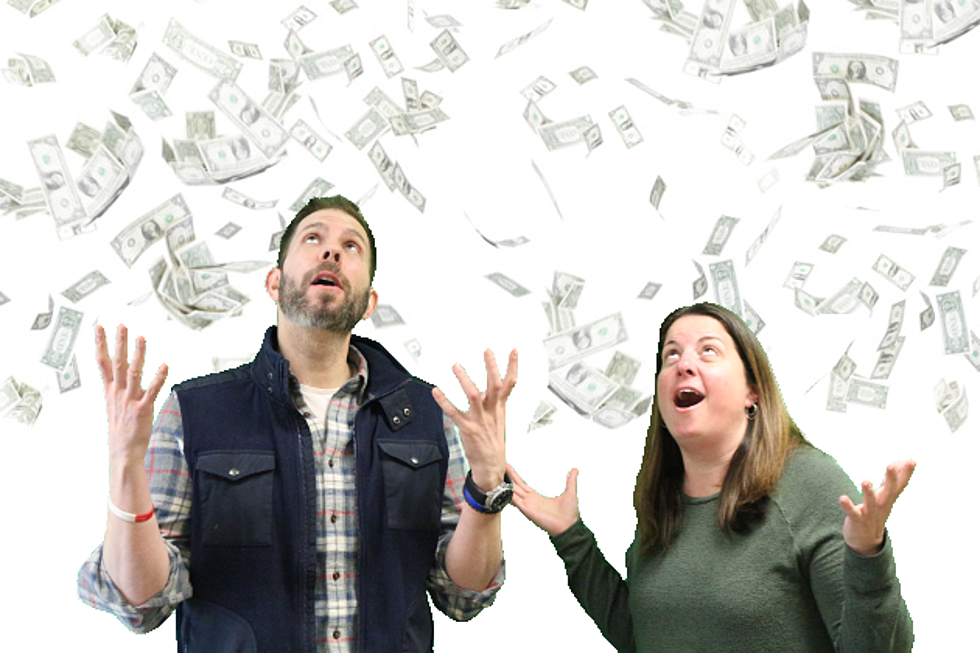 Winning $1000 Just Got Even EASIER
Townsquare Media
Brian & Chrissy's Cash returns Friday with 2 chances every weekday for you to win $1000. And we have made it even EASIER to win!
Everyone loves EASY money. You could probably list a thousand things you would do with an extra $1000. Summer trips, home improvements, paying off bills - the list goes on and on. So, we've made it even EASIER for you to win Brian and Chirssy's CASH!
First, we are going to play the contest at the SAME TIMES every weekday. So just listen at 8:30am and 2:30pm for Brian and Chrissy to tell you the Cash Keyword. Then, visit our website and enter the keyword to get in the running for a GRAND!  It's really that easy! Every time we announce a keyword, one random winner wins $1000!
Now, we know your busy. And we don't want you to miss any chances to win - so now you can receive text alerts when to listen! Just text the word ALERT to 77000 to sign up. We will text you a reminder 15 minutes before every keyword so you never miss a chance to win!
Good luck - the winning continues Monday! Listen every weekday at 8:30am and 2:30pm to win!