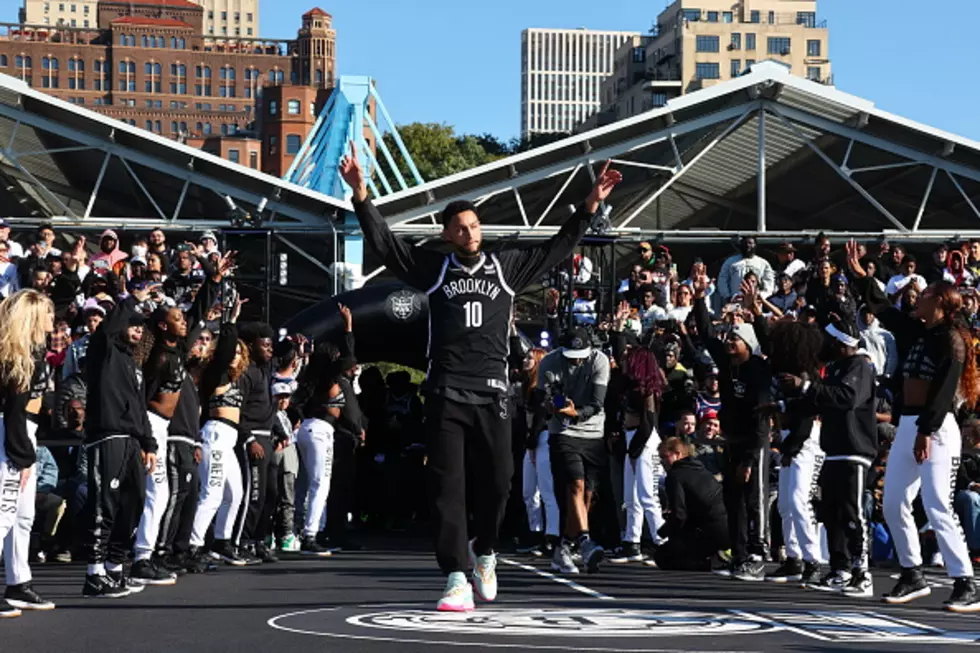 Will Ridicule Help Simmons Bring A Championship To Brooklyn?
NBAE via Getty Images
Brooklyn Nets point-guard Ben Simmons is a 3-time NBA All Star. The 26 year-old, who owns a 16 point-per-game average with nearly 8 assists, seems to be getting used to being a social media target for "haters." Few people have sympathy for the struggles of those pulling home $35.4 million each year playing professional basketball. However, even when Simmons claimed struggles with mental illness, many critics showed zero compassion. Now the 6'11" star is trying to use that negative energy to drive his success.
Why are fans so hard on Ben Simmons? The point-guard told ESPN.com, "Because people know what I can do, what I'm capable of. I believe that's what it is. Like if I was somebody that wasn't capable of doing certain things, I don't think people would be on my ass as much. And I don't mind it because it kind of motivates me in a way. Obviously, sometimes it's a lot for anybody to deal with that, but I look at it a little bit like a respect thing, in a way." Simmons isn't the only Brooklyn Nets player to receive this type of criticism.
Simmons explained to Nick Friedell of ESPN.com that teammates Kevin Durant and Kyrie Irving have helped him with dealing with the social media noise. "That's why it's kind of cool being on a team with these two guys because they've been through different things in their careers, where they can kind of relate, because their names always, something's going on with everybody's name here. I take it for what it is."
Simmons finished with seven points and 10 assists against only two turnovers, to go with eight rebounds and two steals against the Milwaukee Bucks on Wednesday night in a preseason match-up. It was certainly the most positive performance in a Brooklyn Nets uniform to date. If Simmons continues his progress and truly returns to his All Star form, the Nets will be a major factor in the Eastern Conference come playoff time. He, along with Kevin Durant, Kyrie Irving, Joe Harris, Nic Claxton and Seth Curry are sure to give any NBA team a run for their money. Brooklyn's success may depend on Ben Simmons blocking out the noise.
Ten Offseason Questions Answered For The New York Mets
Twelve New York Mets on the 2022 Wild Card roster will become free agents 5 days following the conclusion of the World Series. Who stays? Who goes? What else will general manager Billy Eppler and manager Buck Showalter have in store for Mets fans this offseason.
Animals and Insects In New York That Will Invade Your House This Winter
Here are some of the animals and insects that, according to
Cornell University
, just might be invading your home this Fall or Winter, unless they already have.