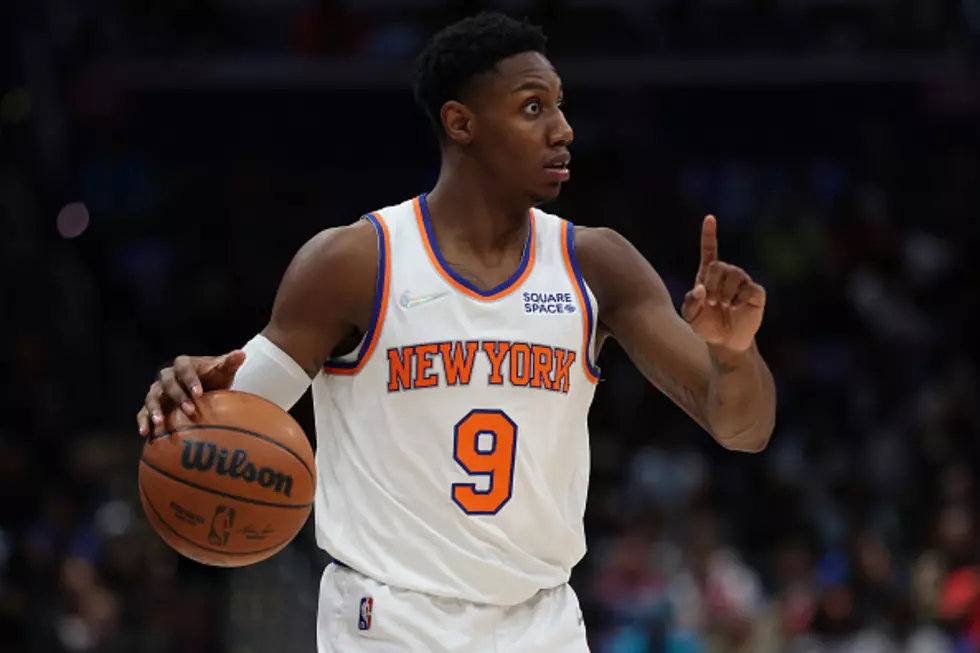 Can The New York Knicks Quickly Fix Their Problems?
Getty Images
The New York Knicks are off to a 5-6 overall record through their first eleven games of the season.  After watching most of their games, one thing has become very clear to me.  They are still the same old Knicks.  They have blown multiple leads late in games and are way too inconsistent on offense.
Jalen Brunson has been good but I don't know if he can put them over the top.  Julius Randle and RJ Barrett have been scoring but outside of those three, there has been nobody producing and scoring for them.  It has got to be very frustrating being a Knicks fan as they have had only one good season in the last decade.  I hope Coach Tom Thibodeau can turn things around and quickly to help the Knicks climb the Eastern Conference standings.
The Knicks lost Wednesday night to their rival the Brooklyn Nets.  The Nets were obviously without Kyrie Irving but Kevin Durant continues to own the Knicks on and off the court.  The Knicks looked lazy at times defensively and got out rebounded on the glass.  I credit the Nets team defense for forcing so many bad shots and looks for the Knicks.
MJ and I discussed the Knicks and Nets game from last night and both agreed that the Knicks have to be better and need to turn things around rather quickly.  Below is our full conversation on this.
Now I know that it is still early on in this NBA regular season, but things need to change for the Knicks.  The East is too good and too deep for them to be losing games that they should win.  I hope Coach Thibs and this team start to win more games and soon.
Ten NY Knicks' Players Who Got in Trouble with the Law, and Why
Pro athletes are just like us in certain ways, including that every now and then, they get in trouble with the law. These former NY Knicks had this happen.
House Fire Devastates Family of Long-Time New York Knicks' Voice
New York Knicks and basketball fans worldwide are sending their support to broadcaster Mike Breen and his family, who lost their home on Long Island in a fire.