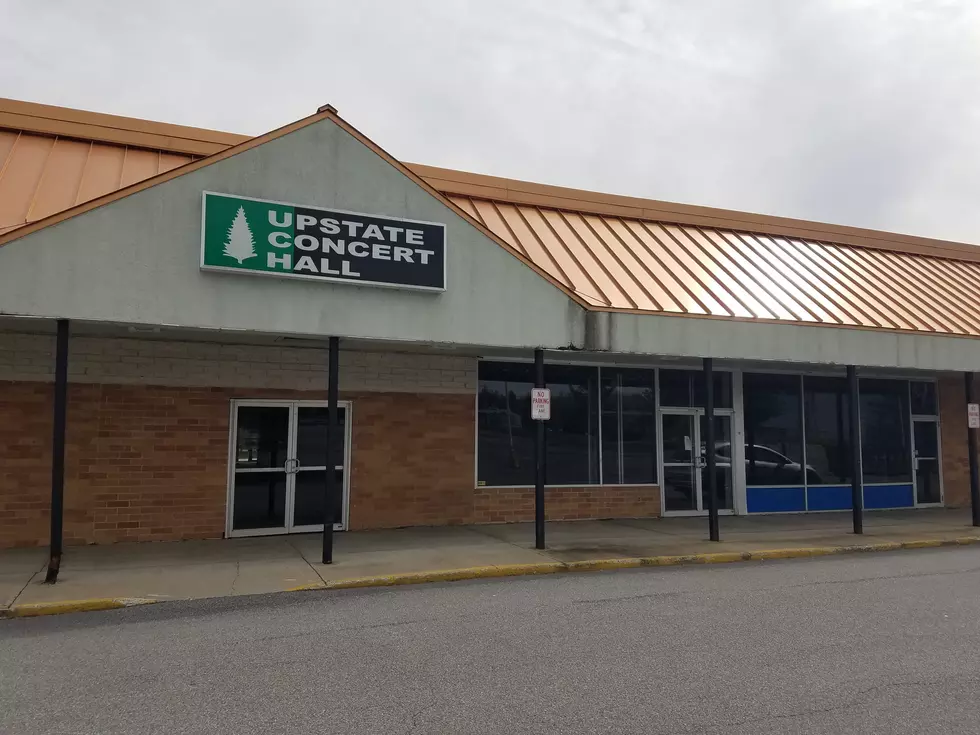 What Does Upstate Concert Hall in Clifton Park Look Like Now?
Terry O'Donnell
How many shows did you see there? It was such an iconic venue for over over twenty years. From hardcore to hip hop, Upstate Concert Hall in Clifton Park was a venue where artists of all genres played on their way up, on their way down, or many times even in between.
Classic rock acts like Blue Oyster Cult, Eddie Money, David Lee Roth, Ted Nugent and Gregg Allman all took the stage at the venue that originally opened under the name 'Park West' in the mid 90's. Back then, it was a bar, restaurant, nightclub, and concert stage. Eventually, the name was changed to 'Northern Lights' in the late 90's and continued operating in a similar manner, just without the restaurant. In 2012, the name was changed for the final time to 'Upstate Concert Hall', which it held until it closed.
One of the benefits of a venue like this was its location. Not only was it situated in a less busy part of Clifton Park, but it had the convenience of a parking lot, which made a night out that much easier.
Upstate Concert Hall continued to hold shows until 2020 when Covid struck. Eventually the owners shut down the location and moved operations to the new Empire Live facility, formerly Capital Rep, in Downtown Albany.
Today, the former concert venue sits eerily empty. The U-shaped bar in the center and the side bar have been removed, as have all the lighting and sound fixtures. Although it looks like a portion of the stage still remains.
No word on if there are any plans for the space as a concert venue or anything else. But this is one legendary Capital Region music haven that is greatly missed.
WARNING: Under no circumstances should you enter this property. By doing so you risk bodily harm and/or prosecution for trespassing on private property.
Here's A Look at what Upstate Concert Hall Looks Like Today
Once an iconic music venue, the space now sits empty.
SPAC in the 90's
Saratoga Performing Arts Center in the 1990's
See All Classic Rock Concerts Coming to Capital Region and Beyond in 2022!
Updated regularly so keep checking back!