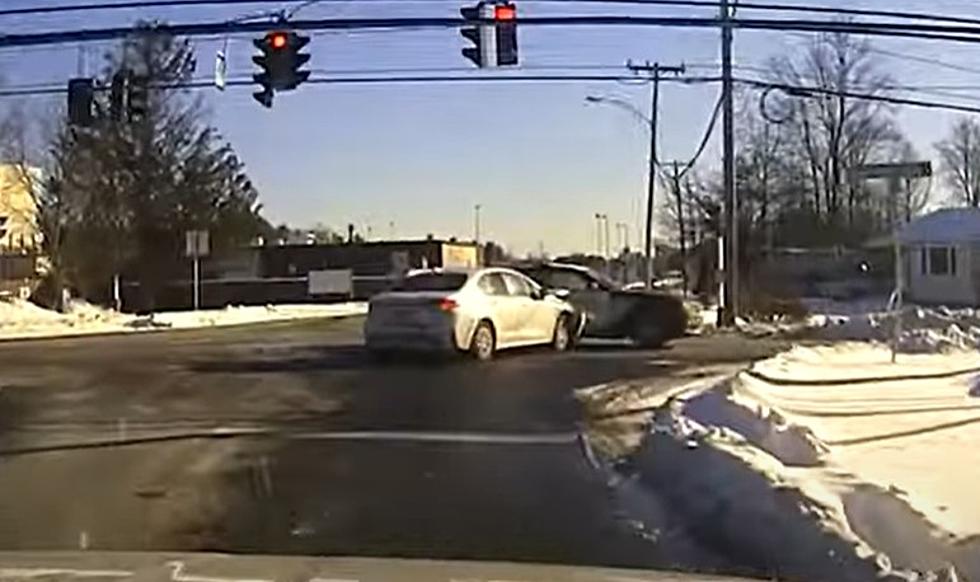 WATCH: Albany County Sheriff gets T-Boned
YouTube
Dashcam video from a Bethlehem police officer's car caught a driver running through a red light and crashing into the passenger's side of an Albany County Sheriff's cruiser.
The Bethlehem officer was driving down Longmeadow Drive in Delmar around 2:45 on the afternoon of Sunday, January 30th. A grey car is ahead of the Bethlehem officer. As the grey car approaches the intersection of Longmeadow Drive and Delaware Avenue, the driver appears to hit the breaks, but then accelerates to the red light, going through it and barrels into the passenger's side of the sheriff's cruiser.
Both the officer and driver exit their vehicles, right after the crash. In a police recording you can hear the driver say she's not hurt. They ask her if she was trying to get somewhere in a hurry and she says she's been late to work a couple times and was worried about getting there on time.
The officer hit does not appear injured and says he's ok, though Spotlight News reports he did have minor injuries. You can also hear him mention something about his airbag, but tough to tell from the video if it deployed.
Later in the conversation the driver is heard saying 'my mom's gonna kill me', but the officers reassure her it was just an accident.
We've probably all been in some type of car accident at some point, albeit not with a police cruiser. And likely not another police cruiser catching the whole thing on the dashcam. Luckily everyone appears to be ok. No word on if the driver was grounded.
6 of New York's Most Wanted Criminals with Upstate Connections
Below are individuals with ties to the Capital Region and Upstate New York. They have been designated as some of New York's Most Wanted Fugitives and should be considered ARMED and DANGEROUS.