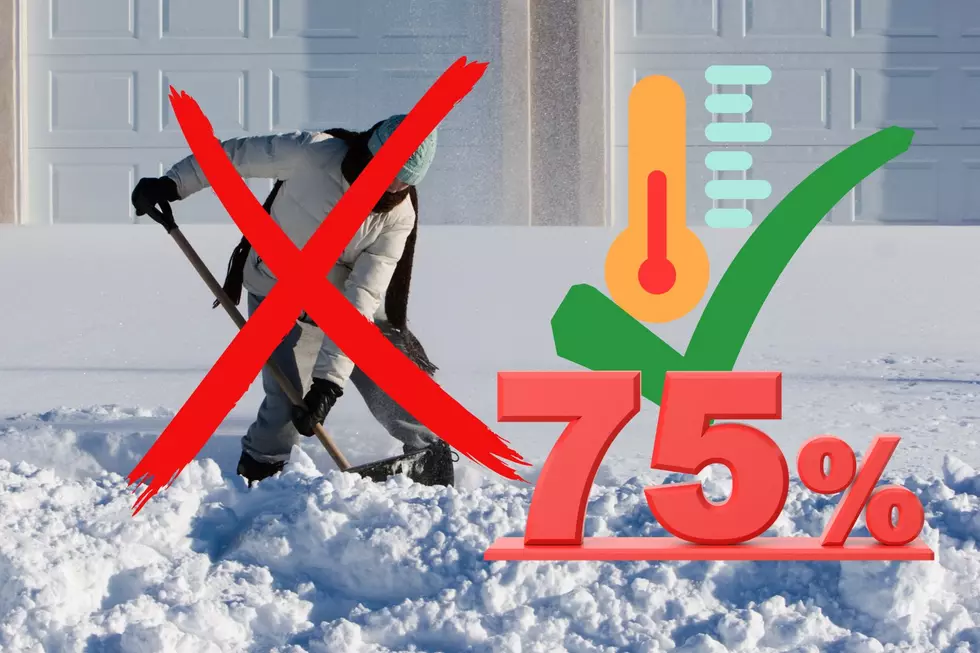 Hate Winter? You'll Love This New Official Forecast For New York
Canva
There's been a lot of gloom and doom talk about this year's winter – horrific cold, loads of snow, human misery. Does anyone really want to shovel their driveway constantly? With the expansion of virtual learning, some school districts, like New York City, won't even let kids have a snow day anymore. Why would anyone want a worse winter at this point?
If you spend every Upstate winter dreaming of a Florida getaway, you may have a reason to dread the upcoming season a little less. An updated forecast that Columbia University and the Climate Prediction Center (CPC) just released last week calls for New York staying warm and wet this winter.
Warm Girl Winter
The CPC has heavily upgraded our chances of a lingering La Niña weather pattern lasting through at least February of 2023. Odds of the Polar Jet Stream continuing December to February increased 10% from 65% to 75%. If La Niña stays, it would be an exceedingly rare "triple-dip," where the pattern sticks around for three years in a row.
This map from the National Oceanic and Atmospheric Association (NOAA) and the Climate Prediction Center shows what a typical La Niña pattern looks like in the US versus its sibling, El Niño. As you can see, the Polar Jet Stream cuts right through New York with the emphasis on warmer and wetter.
When Will La Niña End?
While La Niña only had minor warming affects on the 2020/2021 winter in Upstate, last winter's temperatures were much higher than usual and saw only a few significant snows. La Niña occurs when tropical Pacific temperatures are below normal and shifts the Jet Stream to push cold air further north.
In their same model, the CPC and Cornell similarly predict a 74% chance that La Niña will end between February and March, so we could get a more average end of winter into spring. NOAA should release its official prediction by the end of October, so we'll have more clues as to what our Upstate winter will look like soon.
19 Things You Need to Experience During a New York Winter Before You Die
There are plenty of things to do to enjoy a New York winter. Here's a list of experiences you need to try before you die.
Simple Winter Driving Tips Some Boneheads Forget Every Year
It happens every time it snows. People seem to forget how to drive in winter weather, even in Central and Upstate New York. Here are a few simple tips to make it safer for you and everyone else on the road.
Animals and Insects In New York That Will Invade Your House This Winter
Here are some of the animals and insects that, according to
Cornell University
, just might be invading your home this Fall or Winter, unless they already have.