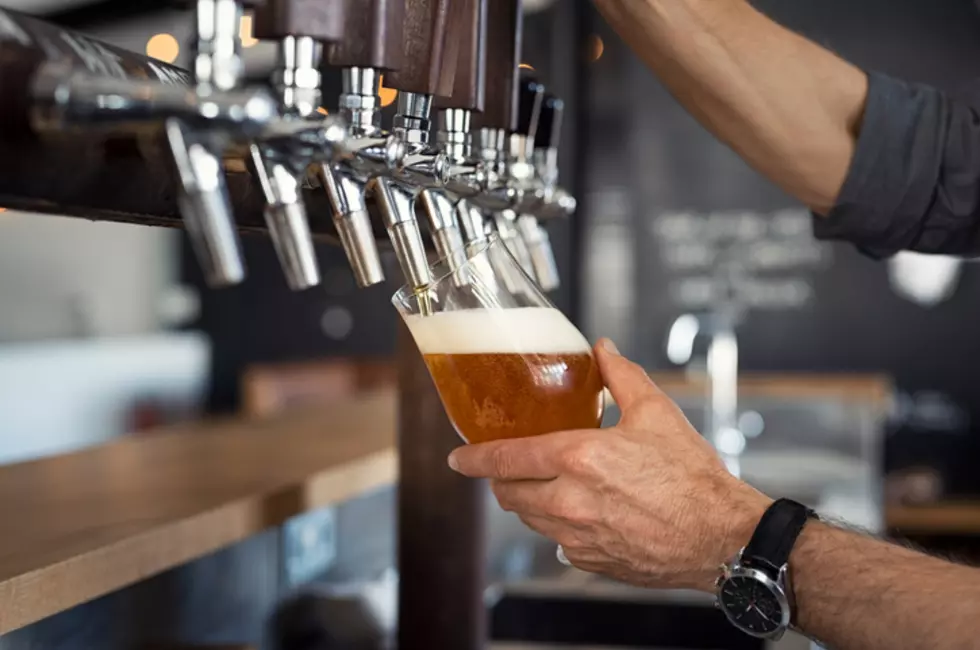 US Marine Corps Veterans Announce New Fort Edward Bar
Getty Images/iStockphoto
Two local U.S. Marine Corps Veterans decided to take on another venture and this time, it involves beer.
Heather and Kris March of Queensbury have had some obstacles for their 147-149 Broadway brewery since last summer, according to the Post Star. They were ready, but were just waiting for their state liquor license to come through. The wait is over and finally, SlickFin Brewing Co is open in Fort Edward!
They may be starting a new venture, but haven't forgotten about their Marine Corps past, of course. The name SlickFin comes from Kris's experience as a bomb technician, the "slickfin" is the fin part of a bomb.
They're also partnering with local pizza place Stumpy's to accept deliveries on top of their pub fare menu. If you're interested to know what kinds of beer they have, you can follow them on the app "Untappd." Based on a picture in the Post Star, it looks like they're currently serving a strawberry blonde ale, hefeweizen, brown ale, three different New England IPAs, a fruited sour, and two coffee stouts.
We love the military and can never say thank you enough to our veterans but if you're looking for a way to support our veterans and have a beer, this sounds like a good idea to me!