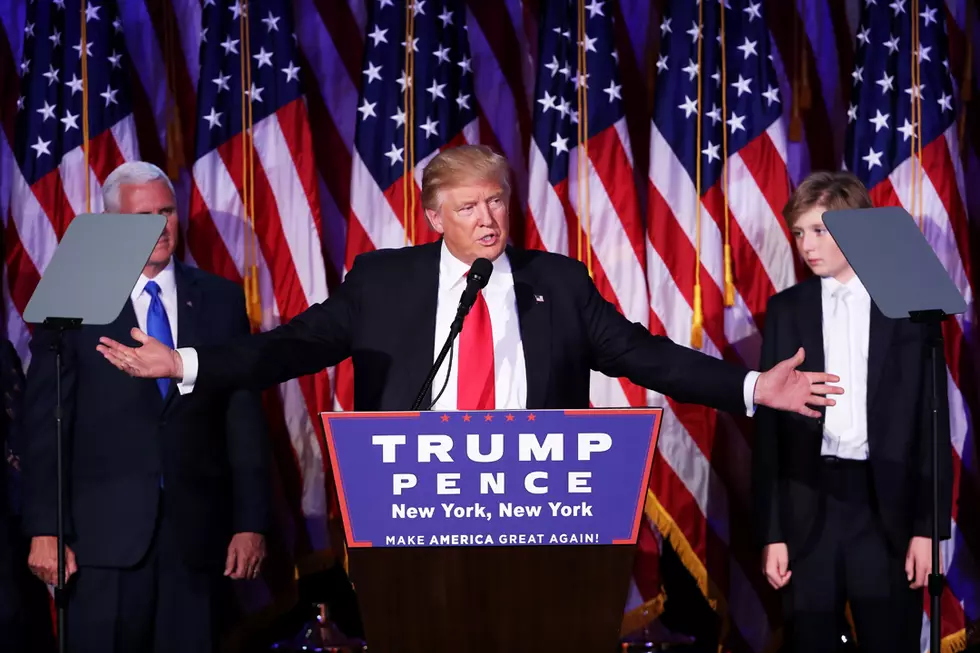 Trump Visiting Upstate New York Monday
Mark Wilson/Getty Images
For the first time since his election in 2017, Trump will be taking a business trip to Upstate New York next Monday.
President Trump will be taking a trip to Fort Drum next week to meet with troops and sign the National Defense Authorization Act, according to the Times Union. Fort Drum is located in Jefferson County, NY (about 3 hours North of Albany) as well as "the most actively deployed division to Iraq and Afghanistan in the entire U.S. Army."
Trump's visit on Monday will be his first time to visit Upstate New York since his election and since his visit to the Times Union Center in Albany as well as Buffalo, Syracuse and Rochester during campaign season.
One of the reasons for that may be since he's made some comments against the area, noted by the Times Union: "In July 2017, Trump said that upstate New Yorkers should pick up and move to states like Wisconsin, which had just secured at $10 billion plant for the Apple supplier Foxconn."
No word if he'll be making any other (more public) stops while in the Upstate New York area, no announcement has been made. For more information on the National Defense Authorization Act, you can find it on the official government website.