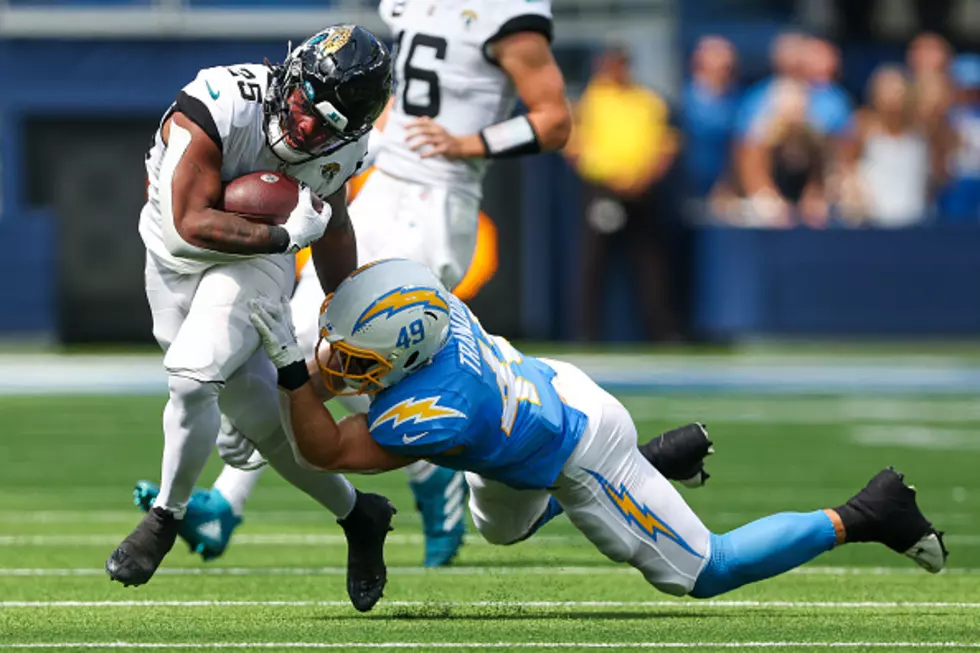 Trade For Running Back Shows These New York Jets Are Different
Getty Images
For the first time in seven years, the New York Jets are playing winning football. Their 5-2 start has been helped out tremendously by the outstanding play of rookie running back, Breece Hall. On Sunday, Hall reportedly suffered an ACL tear and a minor meniscus tear in the Jets 16-9 victory over the Denver Broncos on the road. The rookie sensation, out of Iowa State University, will miss the rest of the 2022 season. The "next man up" attitude from unusually bad rosters may be a thing of the past for these Jets. General manager Joe Douglas wasted no time following Hall's diagnosis and brought in a quality replacement.
Monday on The Drive with Charlie & Dan, nydailynews.com Jets reporter, Antwan Staley stated that he believed that the Jets were seeking a trade to replace Hall and mentioned several names. The first name Staley talked about was James Robinson of the Jacksonville Jaguars. Well, our friend Antwan was right on. A few hours later, Joe Douglas made Robinson a member of Gang Green.
Monday night, Antwan Staley reported that according to a league source, the Jets traded a conditional sixth-round draft pick for Jaguars running back James Robinson. Staley said that Ian Rapoport of NFL Network was the first to report the news of the Jets aquisition. Hall's production will not be easily replaced. The 21 year-old rushed for 463 yards and four touchdowns. He also caught 19 receptions for 218 yards and a touchdown.
However, Robinson has talent. In 2020, the 24 year-old from Rockford, Illinois had 240 carries for 1,070 yards and seven touchdowns. The next season in 2021, James Robinson rushed for 767 yards on 164 carries for eight touchdowns. Robinson will cost only about $500,000 against the Jets' salary cap for this season and is a restricted free agent next year.
10 Biggest Questions Facing The New York Yankees This Offseason
What do the New York Yankees have to do in order to win a World Series title in 2023?
New York's 15 Biggest Party Schools Ranked For 2022
This ranking comes from the US college aggregate website
Niche
. Started in 2002, Niche provides comprehensive reviews and information for colleges on pretty much anything you'd want to search. They used student reviews and other data to pull this together, so we're standing by it. Now let's get this party started!