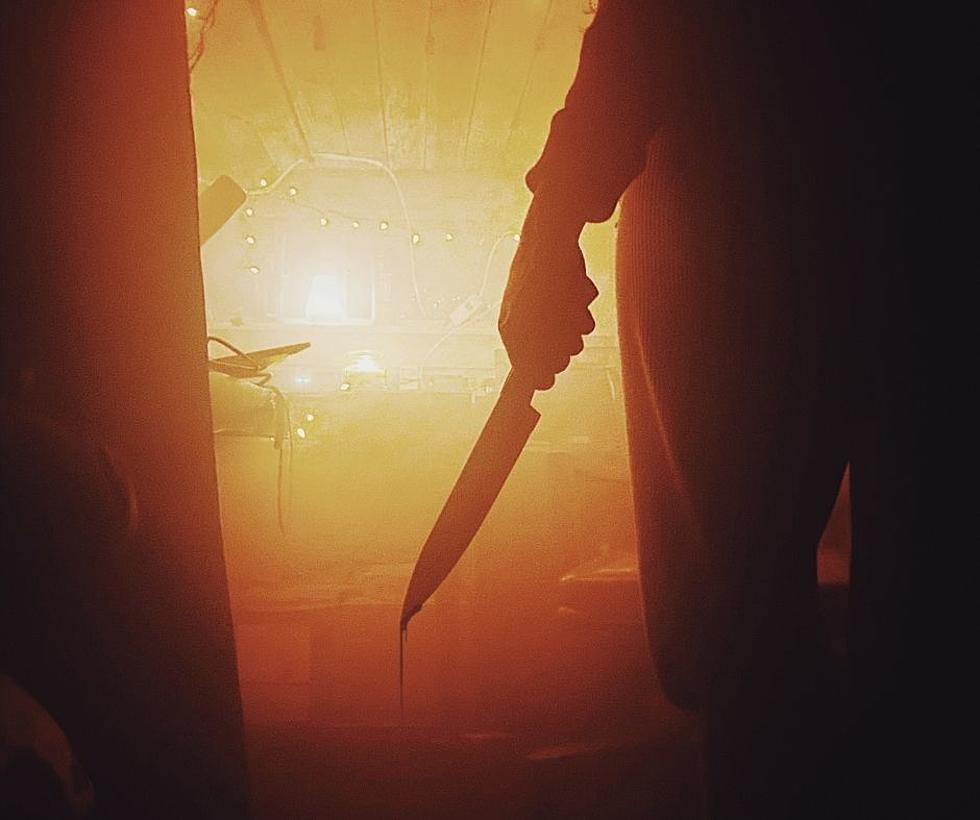 Top 15 Horror Movies Filmed or Set In New York
Photo by Kyle Johnson on Unsplash
I love horror movies. Ever since I saw John Carpenters "Halloween" at a sleepover when I was about 10 I've been hooked. Of course, I love the classics like the Halloween franchise, and Friday the 13th, but also some of the newer horror movies like Cabin in the Woods, and A Quiet Place.
That got me thinking about what are some of the best horror movies that are set in or were shot in New York? So without further ado here are my top 15 favorite horror movies that were filmed in, or set in New York.
1. "I Drink Your Blood & I Eat Your Skin"
This one might be a surprise to some people, but this 70s campy, super violent, and gory movie was filmed in Sharon Springs, NY. This cult flick has the distinction of earning the first X-rating for violence.
2. "A Quiet Place" and "A Quiet Place 2"
I love these movies. John Krasinski did an amazing job building tension and some really scary moments with almost no sound being used in the movie. Both movies were filmed all over Upstate New York. If you'd like to see some of the filming locations you can see them in this article.
3. "The Night House"
The movie is set on a lake in Upstate New York and it was filmed near Syracuse in 2019.  In The Night House, Beth, played by Rebecca Hall, is grieving from her husband's recent death, attempting to move on from him and the large, luxurious, and lonely lakehouse that they built together in Upstate New York. Soon, suspicious and supernatural things start happening at night in the house, causing Beth to find things about her husband that terrifies her.
4. "Werewolves Within"
This movie was filmed in The Hudson Valley near Woodstock. It's on Amazon Prime and I absolutely loved this movie. It's almost set up like an old murder mystery where the detective has to solve the murder...only it's trying to figure out who's the werewolf. Oh, and it stars "Lilly" from the AT&T commercials...her real name is Milana Vayntrub by the way.
5. "The Poughkeepsie Tapes"
This is a weird one. It's both set in Poughkeepsie and was shot in and around Poughkeepsie. It's one of those "found footage" horror movies kind of like "The Blair Witch Project". In the documentary, that was originally marketed and a true story, the Poughkeepsie Police Department find 800 videotapes from a serial killer that has been documenting his kills. It's a freaky movie to watch if you can find it online somewhere.
7. "Sleepaway Camp"
This cult classic was filmed at the former Camp Algonquin in Argyle, New York near Summit Lake. There were a few other Upstate New York filming locations like Glens Falls, Lake Luzerne, and Fort Edward. The movie seems to be your typical summer camp slasher movie, but it has a crazy twist at the end. Unfortunately, it doesn't hold up well today because of its transphobic and homophobic undertones in the movie.
8. "Things Heard & Seen"
This recent horror movie starring locals Amanda Seyfried, Karen Allen, and Michael O'Keefe was filmed in the Hudson Valley. Even the directors, Shari Springer Berman and Robert Pulcini have a house in the area. The movie is well done and creepy about an artist who relocates to the Hudson Valley and begins to suspect that her marriage has sinister darkness, one that rivals her new home's history. It's a good psychological thriller.
9. "American Psycho"
This movie is another classic and the first really big breakthrough movie for Christian Bale. In "American Psycho" he plays a wealthy New York City investment banking executive, Patrick Bateman, who hides his alternate psychopathic ego from his co-workers and friends as he delves deeper into his violent, murderous lifestyle. The movie is set in and was shot all around New York City.
10. "Rosemary's Baby"
Rosemary's Baby was set and filmed in New York City. The 'Bramford', the brooding Gothic building where newlyweds Rosemary and Guy Woodhouse set up home is, of course, the Dakota Apartments, 1 West 72nd Street at Central Park West.
11. "Friday the 13th Part VIII Jason Takes Manhatten"
Although the movie is obviously set in New York only a small bit of the movie was filmed in Times Square. The rest of the eighth movie in the franchise was filmed in Vancouver.
12. "Amityville Horror"
Based on real murders, and some supposed supernatural activity, this movie shows a family whose dream house becomes their worst nightmare. While the real Amityville house sits on Ocean Avenue in Long Island, the house filmed for the movie is actually in Toms River, N.J.
13. "Cloverfield"
Following a group of New Yorkers, this movie uses "shaky cam" to show first-person recordings of terrifying, alien creatures wreaking havoc and destruction on NYC and its inhabitants.
14. "The Exorcist"
This supernatural horror follows a young girl as she's possessed by a terrible evil. Once considered the scariest movie of all time, this movie was filmed in several locations, one of which was New York's Goldwater Memorial Hospital on Roosevelt Island in East River, N.Y.
15. "Get Out"
This horror was filmed in Alabama, but the story takes place in a New York suburb. Following main character Chris, as he meets his girlfriend's parents for the first time, things go from uncomfortable and odd to downright disturbing.
The 'Lady In The Lake' Is Lake Placids Most Macabre and Unexplained Ghost Story
Behind "The Gates Of Hell" The Abandoned Brunswick Cemetery
Ghost Station of Manhattan
Take the 6 Train back in time and grab a glimpse of the "Ghost Station" of lower Manhattan