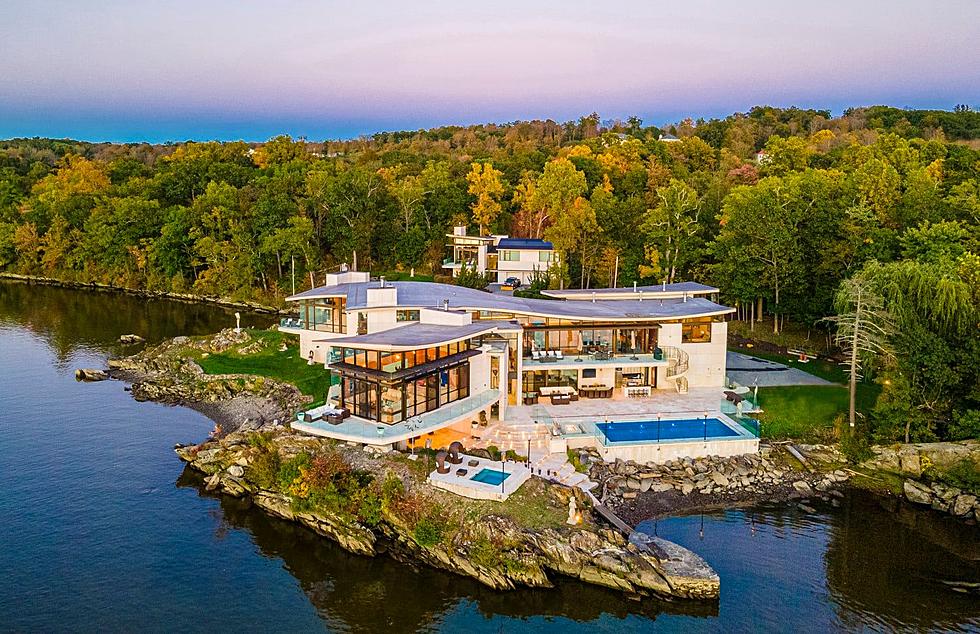 Hudson River $45 M Masterpiece Couldn't be Built Today at any Price
www.corcoran.com/
If you're looking for a house with a waterfront view, you've found it. You can't get much closer to the Hudson River than this house known as Ledgerock.
This masterpiece of modern architecture would be illegal to build today because of how close it is to the river. Current setback laws require homes on riverfront parcels to now be built at least 100 feet from the river, making Ledgerock extremely rare and one-of-a-kind.
In fact, the story of how this house came to be is pretty fascinating. The current owners bought the property in 2005 and tore down the house and outbuildings that were on the site. Because current zoning laws and the river setback laws wouldn't let them build the new house any bigger than the structures that they tore down. They built this glass and limestone masterpiece basically inside the footprint of the old house and outbuildings So, the new 14,800-square-foot limestone and glass, riverfront mansion was erected within the footprint of the previous structures, allowing it to be grandfathered in. Today, the laws are tougher and it would never be allowed.
So if you want REALLY close to the river, riverfront property and you've got $45 million to part with check out Ledgerock.
This Modern Masterpiece $45M Home Would Be Illegal To Build On The Hudson River Today
Tour Aaron Lewis' Former Massachusetts Home
Unbelievable 'Barn Find' Classic Car Collection in New York