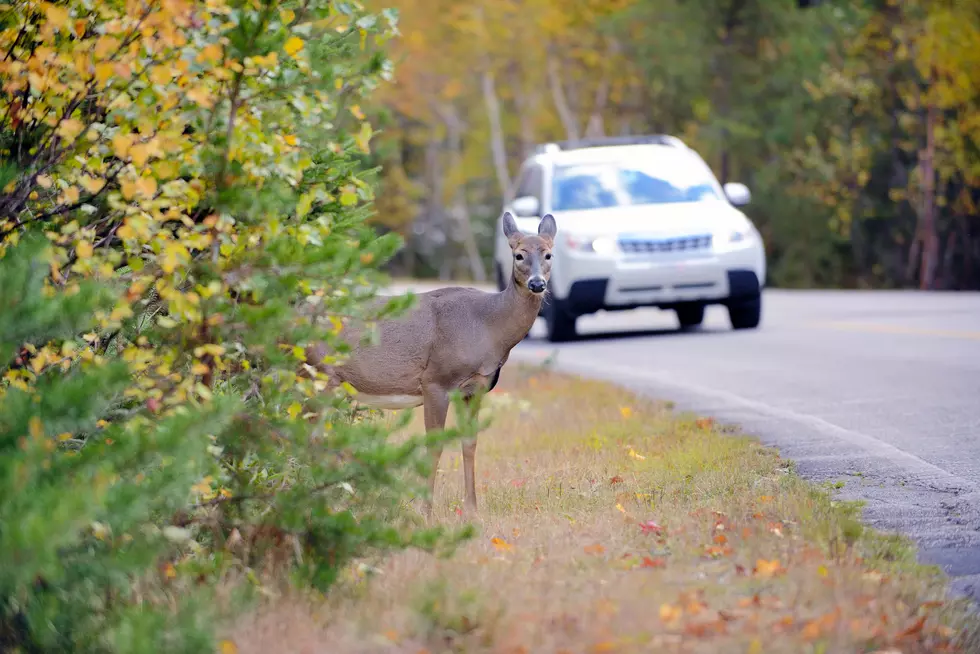 Tips To Avoid Animal-Vehicle Collisions
Pascal-L-Marius
This time of year, more than any other time, you will see an influx of wildlife on or near the roadways in the Capital Region and across the state. Here are some tips to keep you safe on the roadways. It is the height of deer mating season. The mating season technically begins in October but lasts through the first part of December. It's not just deer that could make your drive a scary one. We all have to be aware of everything from skunk, to opossum, to even squirrel. Here are some tips for avoiding wildlife on the roadways.
Here is a list, according to AAA, some of these tips may be common sense, but it's good to be reminded.
You should always be moving your line of sight back and forth, not just straight ahead.
Always be more alert in early morning hours, deer tend to be out grazing at that time.
Use your high beams at night when there is no oncoming traffic.
If you see a deer, there is a good chance that others are near, slow down and be alert for more.
Always wear your seatbelt.
If you see or cause an animal to be wounded, do not approach them.