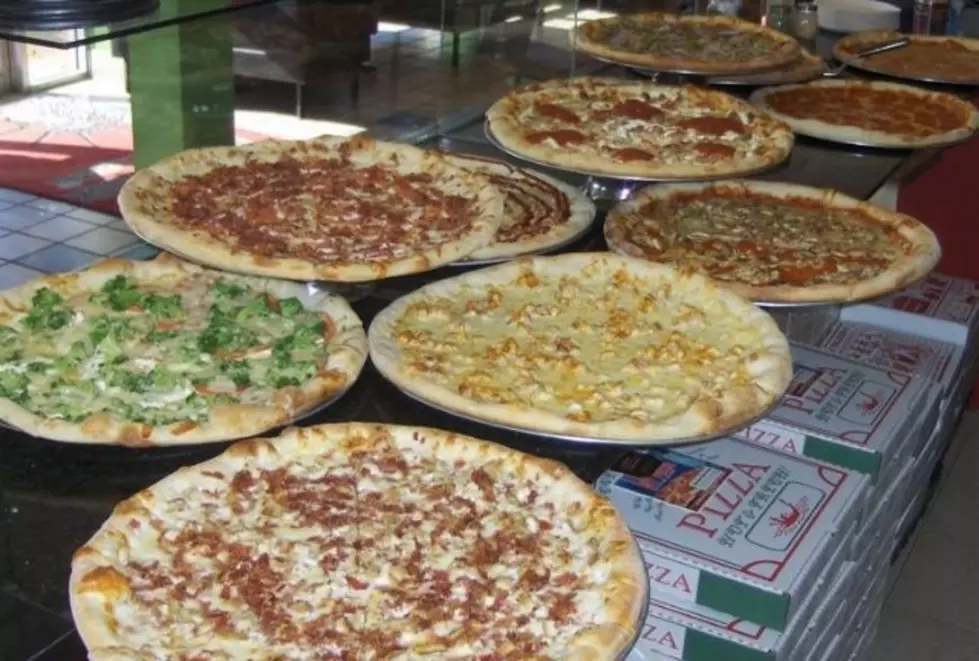 The Capital Region's Best Pizza Joints [RANKED]
Credit: I Love NY Pizza Ballston Spa Facebook Page
There are so many great pizzerias in the Capital Region, and these are the best of the best.
When it comes to food does it get any better than a great slice of New York pizza? Ok, a great slice with a beer. But that is beside the point! We are truly blessed here in the Capital Region to have so many amazing spots to grab a slice or an 8 cut.
But sometimes, you just want to eat the best. So, we went on a mission to determine the BEST pizza in the Capital Region. We opened this one up as an informal poll on the GNA Facebook page, and we had so many votes for so many stellar pizzerias. The Capital Region is known for great pizza, and you educated us on so many great spots we never knew about. But ultimately, we can only feature the best of the best on this exclusive list.
Below you will find some honorable mentions that we just had to include because they are always mentioned in any food poll that we do. Then we get to the nitty-gritty - the top 5 pizza joints in the Capital Region, voted by YOU!
The Capital Region's Best Pizza Joints [RANKED]
Whether it is an 8 cut or a slice on the go, New York and the Capital Region are known for having a multitude of great pizza joints. Here are the 5 best in greater Albany according to GNA Listeners.
The Capital Region's 10 Best Italian Restaurants [RANKED]
When it comes to food, the Capital Region is best known for its long list of great Italian restaurants. From chicken parm to veal to amazing seafood dishes and everything in between, here are the best of the best in the greater Albany area according to GNA listeners.
The Capital Regions 10 Best Breakfast Restaurants [RANKED]
From an omelet with homefries to waffles to a stack of pancakes, these are the 10 best local restaurants to grab the most important meal of the day - breakfast!