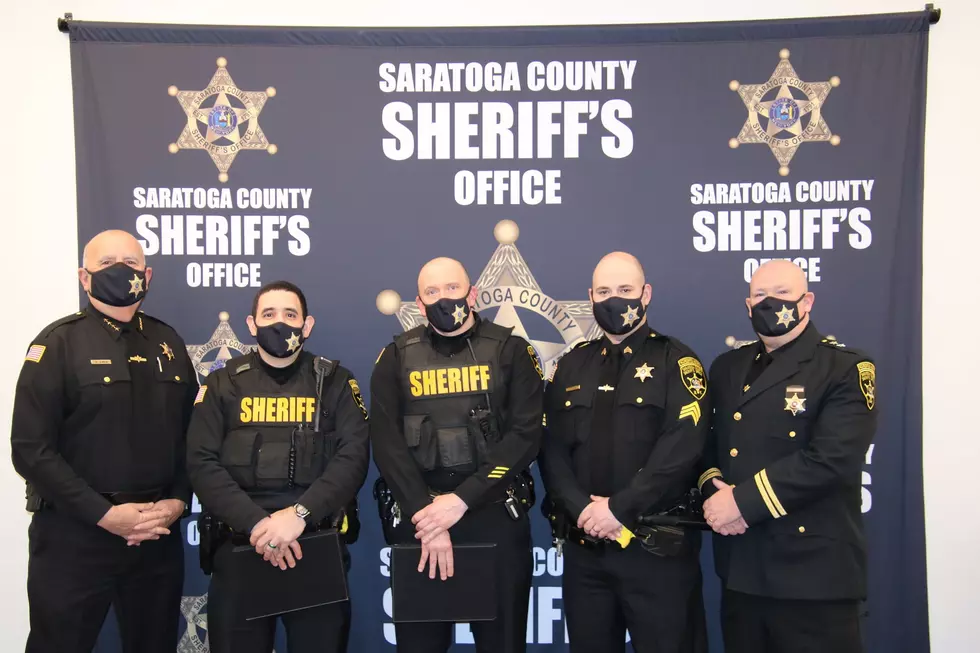 Saratoga Deputies Save Poisoned Unconscious Couple
Photo: Saratoga County Sheriffs Facebook
Time was of the essence and if not for the exemplary efforts of two quick thinking deputies who responded accordingly, this story could have been a tragic one.
Two Saratoga County Sheriff Deputies were honored on Wednesday for their recent life-saving efforts when they found two people completely passed out inside their home.  It turns out that both individuals - in their 60's - had suffered from carbon monoxide poisoning inside their home.  It is believed that without the heroic actions of both local law enforcement, those two individuals would not be alive today.
According to News 10 ABC, the incident occurred last Thursday morning, January 28th just after 2:40AM.   That's when, according to the source, Saratoga County Sheriff Deputies Eddie Hernandez and Jeffrey Kaplan took all the necessary actions required to save the lives of two Town of Halfmoon residents.  The residents, in their 60's, were completely unconscious and were located in separate rooms in the home when deputy sheriffs arrived.
According to a press release posted to the Saratoga County Sheriff's Facebook, both unconscious parties had to be dragged outside by the deputies.  Once they were brought to safety, EMS personnel treated the residents and then took them to Samaritan Hospital where they were treated for carbon monoxide poisoning.  According to News 10 ABC, both  are on the road to recovery.
For their efforts, Saratoga County Sheriff Michael Zurlo presented them Life Saving Award and Meritorious Service Award for "taking immediate and decisive action to save the lives of the two residents who were in immediate peril."
"I have no doubt that the decisive action taken by these two deputies saved the lives of both of these residents," Zurlo added.
50 Famous Brands That No Longer Exist