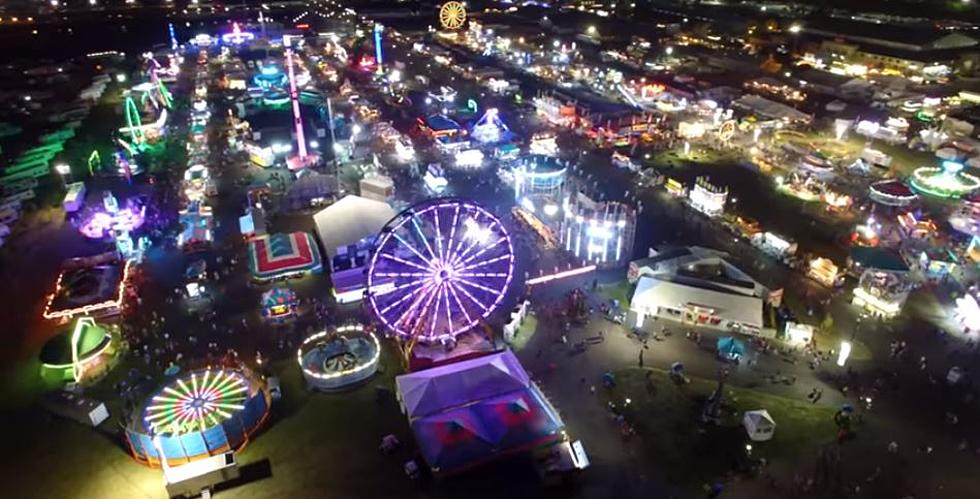 Reserve Your NY State Fair Campsite Now
YouTube.com-PhotosByMeem
The Great New York State Fair is back this year so that means that you can now reserve your campsite for the fair. Reservations are now being accepted for the full-service campground at the Empire RV Park. This is a three hundred and three space campground right on the New York State Fairgrounds next to the famous Midway. The campsites include water, electric, and sewer service according to West Side News NY.
Campers who do reserve their space must have their own hookups for the services provided. The campsite spaces cost eight hundred thirty dollars and it includes two wristbands that get you access to all eighteen days of admission and parking for one vehicle. If you have a second vehicle, you can purchase another permit separately. An additional fee of seven dollars and twenty-five cents will be added to your reservation and will cover all twenty-three days from Sunday, August 15th through Monday, Labor Day, September 6th. Reservations will not be accepted after August 6th.
The Great New York State Fair director, Troy Waffner said of camping at the Fair:
People love to camp at the Fair. They're Fair fans, but they're also fans of having a good time with other people who enjoy camping. Anyone interested in camping in the Empire RV Park should get a reservation quickly because space always sells out.
If you don't want to stay the duration of the Fair, you can purchase daily camping passes that are located across from the Fairgrounds. Those reservations will be taken starting on July 15th. The daily camping doesn't include sewer, electric, or water service. The price is twenty-five dollars and sixty-eight cents per night for a camper and a vehicle. These passes do not include admission to the Fair.
You can only make reservations for the campsites at the Great New York State Fair online by clicking HERE. The Fair runs from August 20th through September 6th.
LOOK: 30 fascinating facts about sleep in the animal kingdom