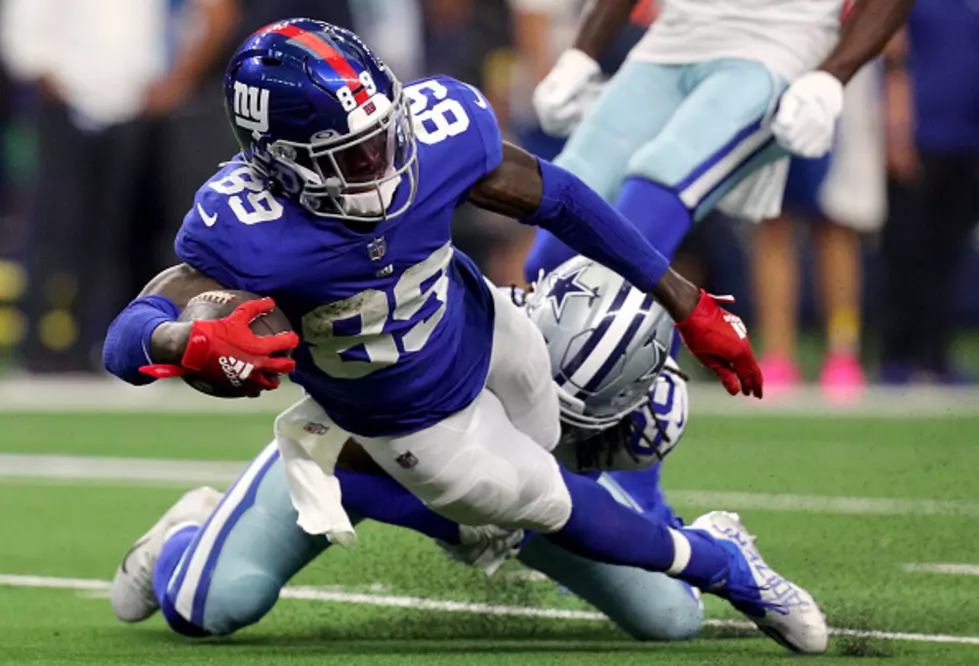 Pro Football Focus Says New York Giants Are Worse Than Last Year?
Getty Images
There is little question that the New York Giants appear to be going in a better direction than they were a year ago. The subtraction of former general manager Dave Gettleman was enough to propel Big Blue up in my rankings. New GM Joe Schoen and his confident first-year head coach Brian Daboll are attempting to create Buffalo south in East Rutherford, NJ. However, Ben Linsey and Pro Football Focus (@PFF) ranked all 32 NFL teams on ESPN+. Will the Giants be better in 2022? If they are, it may not be because of the players.
Linsey broke down each team's roster using the PFF database. They use the PFF grades from the 2021 season and a more comprehensive assessment of each player's career using both PFF grades and statistics with the grades skewed for projected starters. "Pro Football Focus grades of 90-plus categorize as elite, 80-89.9 are good/high quality, 70-79.9 check in as average and 69.9 or lower are considered below average."
In 2021, Pro Football Focus, the sport analytics website, ranked the Giants roster as the 19th best in NFL, ahead of teams like the Arizona Cardinals and San Diego Chargers. I guess that's why you play the games. Anyway, this season the Giants are ranked 25th, behind teams like their roommates the Jets and the Detroit Lions. Boy, when you are ranked behind the Lions that hurts!
Linsey and PFF say that Big Blue's biggest strength will the defensive line. First round draft pick Kayvon Thibodeaux along with veterans Leonard Williams, Dexter Lawrence and 2021 draft pick Azeez Ojulari. That group should create the pressure needed to help a beleaguered defensive backfield.
PFF says that the Giants weakness in 2022 will be their secondary. Two veteran starters from last year are gone in James Bradberry and Logan Ryan. Safety Jabrill Peppers also is elsewhere. Aaron Robinson and Dane Belton will have big shoes to fill in September.
Ben Linsey thinks that wide receiver Kadarius Toney has the potential to be an "X factor" for New York this season. According to PFF, Toney was one of only 15 wide receivers in the NFL to average over 2 receiving yards per route run on at least 100 routes. Will the improved offensive line give Daniel Jones enough time to get the ball to Toney more often? Will a healthy running back in Saquon Barkley take pressure off of the young receiver to let him do more? These are all "X factors" for a more successful season for Brian Daboll and his new team.
Jon Bon Jovi's Manhattan Apartment
This West Village home sold for $22 million
All The Comedians Coming To The Capital Region This Fall
Here are the talented comedians who will be performing in and around Albany when the weather starts cooling down.