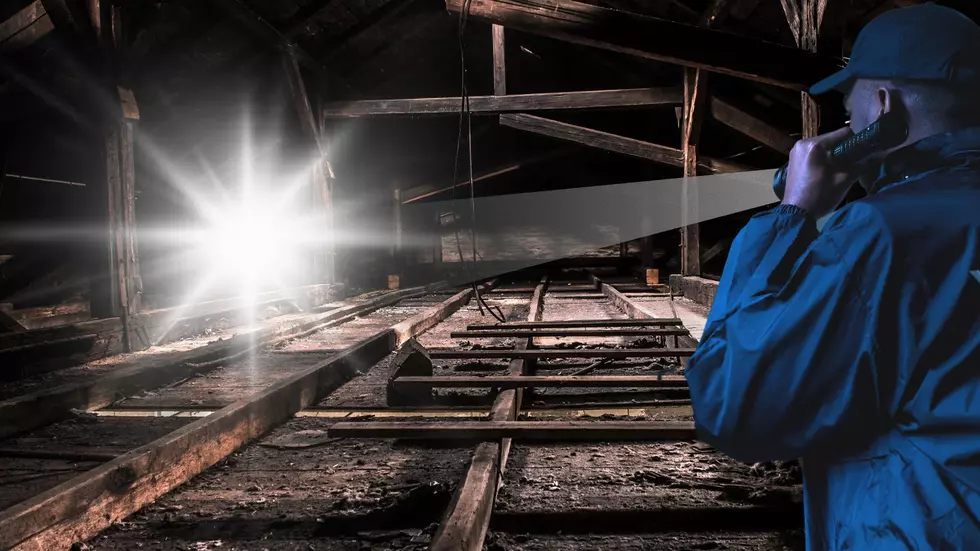 Painting Buried in Old Upstate NY Barn said to be Worth Millions
Photo: Canva
Wow, talk about a hidden treasure in a small Upstate NY town - and for many years, it was buried in bird poop!
You won't believe how much this old painting it's expected to fetch at an auction this week.
A man in Upstate NY says he paid $600 dollars for a painting that was stashed away in an old barn.
Art collector Albert B. Roberts says when he discovered the artwork over 25 years ago, it was covered in bird poop. But, despite the condition, Roberts realized the importance of what he found on a farm in Kinderhook.
Decades later, Roberts is putting it up for auction with partial proceeds going to various charities.
What makes this piece of art so rare and valuable?
According to Sotheby's, the painting is that of an older, bearded man, who is sitting nude on a stool.
The work has been identified as a "live study" by the famed 17th-century Flemish painter Anthony van Dyck.
"Live study" paintings weren't meant to be showcased, and this original painting was hardly ever seen, let alone for sale.
"They weren't really meant to be exhibited," said Christopher Apostle, the head of the Old Master Paintings department at Sotheby's in New York.  Adding that, "The artist would often keep them in the studio to refer back to later."
How old is this $3M dollar painting?
The sketch is believed to date back to between 1615 and 1618, and was a study for Van Dyck's painting, "Saint Jerome with an Angel" according to experts.
According to Business Insider, the painting is nearly three feet tall, and "is one of only two of Van Dyck's live studies of such a scale that have survived."
Roberts' estate is selling the painting and a  portion of the proceeds will go to the Albert B. Roberts Foundation, which provides financial support to artists and other charities.
25 richest people in America and how they did it
Rock Star Homes You Can Rent or Visit
Why stay in a hotel when you could live like Jimi Hendrix?
See What's Inside This Haunted NY Prison Abandoned a Decade Ago
Albany's Top 10 Snowiest Winters Of All Time [RANKED]
Another Upstate New York winter is upon us. And while it is popular for forecasters to predict a cold and snowy winter ahead, how much snow would it actually take to make it an all-time winter when it comes to big a big snowfall total for the season? In the average winter, the National Weather Service (NWS_
says
we get 59.2 inches of snow in Albany. We will have to crush that number this winter for the season ahead to make this
NWS
top 10 list of our snowiest Albany winters on record.