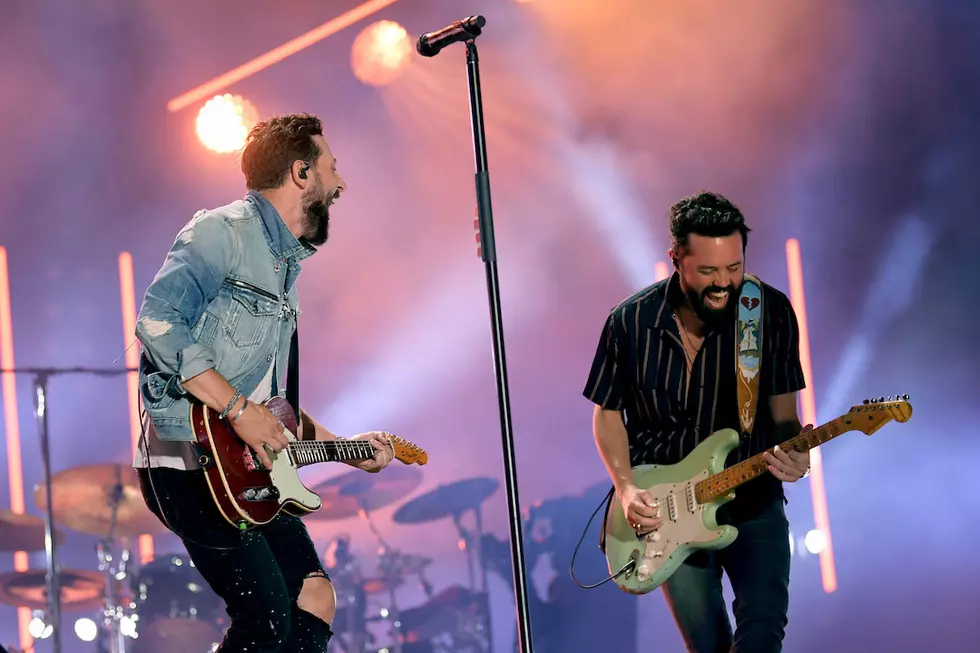 Old Dominion Wish Their Next Album Was 'Coming Out Tomorrow'
Jason Kempin, Getty Images
"We cannot wait for you to hear it, and I wish we could tell you right now that it's coming out tomorrow," the band gushed to The Boot and other outlets backstage at CMA Fest 2019, before officially announcing the album's release. In the interim, they say, fans can get a good sense of the scope of the project from the songs they've shared so far: "Make It Sweet," "One Man Band" and "Some People Do."
"The three songs you've heard are two ends of the spectrum, really," Old Dominion explain. "You go from the "Make It Sweet," fun, happy, jangly Old Dominion [sound] to "Some People Do," which is the more introspective, emotional side. We cover it all in there."
Despite their impatience to get the new project into fans' hands, Old Dominion took their time making their third album. That extra time and energy resulted in a greater depth, especially in the project's more vulnerable songs.
"Part of it was a conscious effort to dive a little deeper. You always wanna show a new side of [yourself], as an artist," they muse. "We've just grown as songwriters and grown as a band. So I think that's just the natural progression, of not only growing as a band, but also getting to a point where we feel comfortable to show off that more vulnerable side [in "Some People Do."] ...
"It's a little bit of a conscious decision and a little bit of a natural growth," they add.
Old Dominion will be released on Oct. 25.
See Photos From Old Dominion's First-Ever Ryman Headlining Show