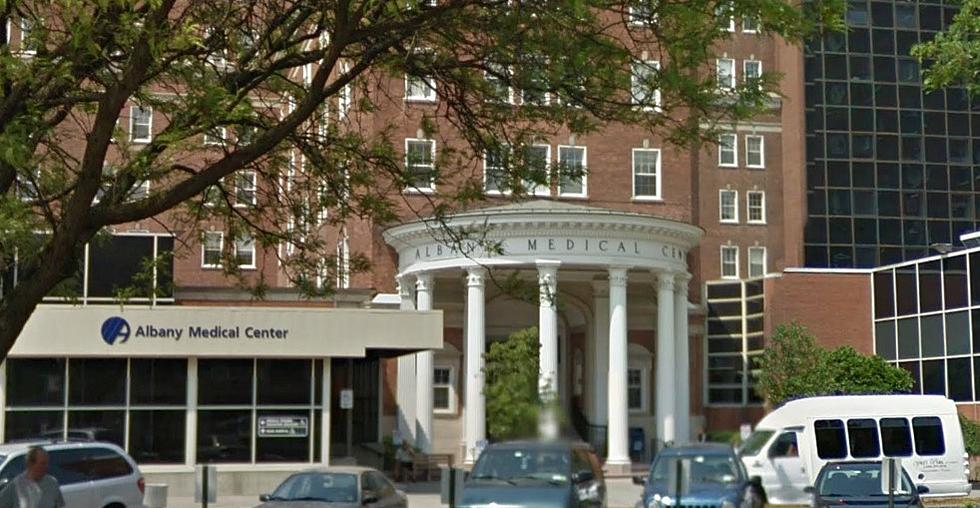 Notorious Serial Killer Awaits Surgery At Albany Med
Google Street View
Notorious 70's serial killer David Berkowitz is currently waiting to have emergency heart surgery at Albany Medical Center.   Formerly known as the "Son of Sam", Berkowitz terrorized New York City in a shooting spree that murdered six people from 1976 to 1977 and claimed a possessed dog gave him orders to kill.
According to the Times Union,  information about Berkowitz  awaiting emergency heart surgery in Albany was first reported in the New York Post. Berkowitz, 64, is currently serving 25 years to life for each of the six murders. The killing spree of "Son of Sam" in New York was publicized around the world. Beginning in the summer of 1976, six people were killed and seven others wounded by a .44-caliber gun. Most of his victims were women, usually with long, dark brown hair. He also targeted couples in cars.
Terrified parents in the area are now insisting that their daughters wear their long hair up, bleach it, or have their dates at home. Some girls have decided not to date until the killer is caught, and others are adopting unusual evening wear: loose sweaters and large caps to disguise themselves as males. "I'm scared," said one Queens girl. "I used to kiss my boyfriend in front of the house, Now I run in."
While in prison, Berkowitz became an evangelical Christian. He now refers to himself as the "Son of Hope" and is incarcerated at the Shawagunk Correctional Facility in Wakllkill in Ulster County.  His next parole hearing is set for May. Berkowitz has been in prison since 1978