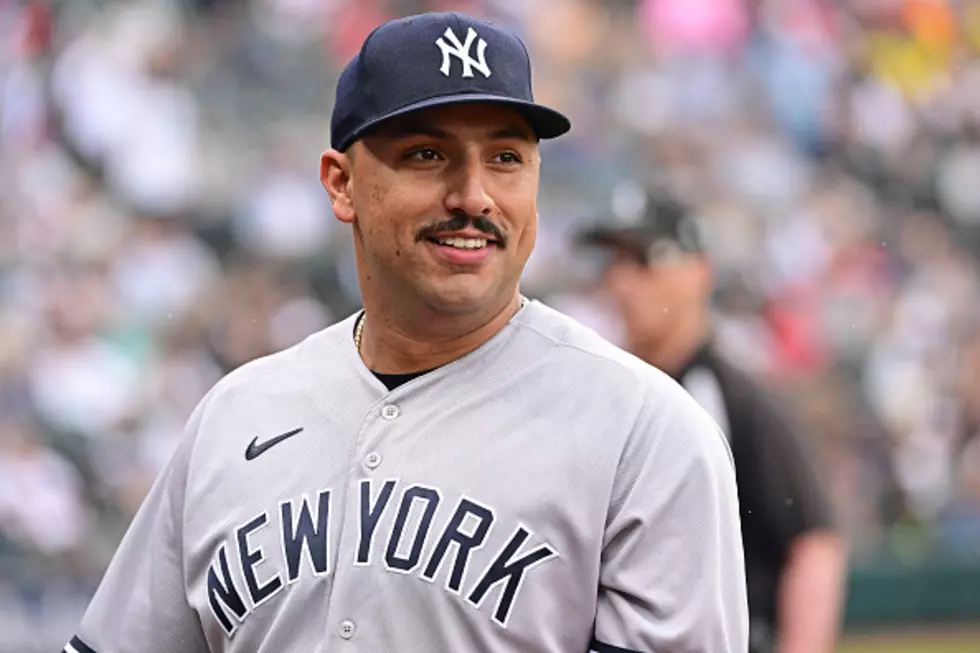 New York Yankees "Mustache" Is In A Hairy Twitter Situation
Getty Images
The saying, "we learn from our mistakes," is as old as time. Look back in your life ten years and I'd be surprised if you didn't wish you handled certain situations differently. When you are in a starting pitching rotation for the New York Yankees and for the first time in your career things are really rolling, it's hard when those mistakes are maliciously revealed.
Nester Cortes Jr. is facing one of those tough times. According to Dan Martin of nypost.com, a "Twitter user retweeted some old tweets on Sunday in which Cortes used the n-word (n—a) more than a dozen times."
Nestor Cortes Jr. should not have used that word. However, no excuses here, but life has context and that has to be included. "Those aren't the messages I want to send out," Cortes told nypost.com prior to the Yankees vs. the Orioles at Camden Yards on Monday. "I deleted my Twitter (account) to clean stuff up. Hopefully I can make a better impact in the world for the people that look up to me to give a better example."
The Yankees' pitcher nicknamed "The Mustache" has to take down his Twitter account because somebody decided to take out of context comments from when Nester Cortes Jr. was 17 and twist them into some type of racist rant. I don't even know what kind of world we live in sometimes. It was nice to see Twitter users coming to the 27 year-old lefty's defense with some needed context.
Cortes Jr. seems to be a stand-up person and did not back away from the comments. I believe he will just move on, as he should. That word shouldn't be used. However, our society has created double-standards where we make excuses for musicians publishing music using the word but when teenager who was born in Cuba and grew up in Miami, listening to that very same music, uses the word in referring to his peers in a positive way, society makes an issue of it. Nester handled this well and I hope he moves on quickly.
Big Pink
The legendary home of Rock N' Roll in West Saugerties, New York known as Big Pink.
Famous People With Ties To The Capital Region