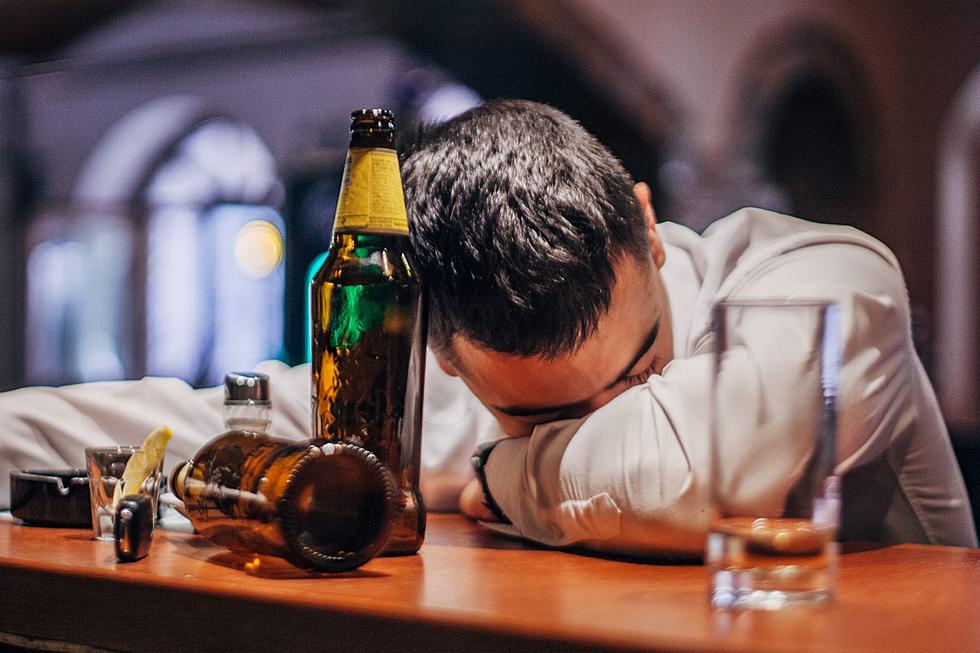 Upstate City Is New York's Drunkest For 2nd Straight Year
Canva
It is not exactly a ranking to be proud of! An Upstate New York city has the highest excessive alcohol consumption in the Empire State.
This dubious ranking of #1 drunkest city in the state went to Albany/Schenectady/Troy a few years ago, so I guess the good news here locally is the Capital Region stays out of the top spot again.
Nonetheless, regardless of the city or location 'binge' or excessive drinking remains a real issue.
For 2023 the data experts at 24/7 Tempo have compiled their list of the Drunkest States in America for 2023 based on each state's rate of excessive, or 'binge' drinking. 24/7 uses the CDC definition for binge drinking which says 5 or more alcoholic beverages for men or 4 or more for women in one sitting.
As a state, New York ranks #31 nationwide with an excessive drinking rate of 19%, which comes in below the national average. Wisconsin lands at #1 on the state rankings with an excessive drinking rate of 25.2%, far exceeding the national average of 19.8%.
Syracuse Is New York's Drunkest Metro Area
As part of these rankings, 24/7 Tempo also listed the metro area in each state with the highest excessive drinking rate. Syracuse tops the list here in New York, with a rate of "23.5%...adult residents drinking excessively" according to 24/7 Tempo. Syracuse also ranked #1 in New York in 2022.
New York State's 10 Drunkest Counties
According to
County Health Rankings and Roadmaps
, these are the 10 New York counties with the highest rates of excessive alcohol consumption, or binge drinking, among adults. The CDC says binge drinking is "...defined as consuming 4 or more drinks on an occasion for a woman or 5 or more drinks on an occasion for a man."
The Capital Region's 5 Best Dive Bars [RANKED]
Nothing beats a great beer with great friends at your favorite dive bar. These are the spots where the atmosphere is down and dirty, and the atmosphere is an absolute blast. You know, the local spots where it is simply about 'everyone knowing your name' and some succulent suds. These are the Capital Region's 5 best dive bars
as voted by our listeners!
Brews With A View: The Capital Region's 5 Best Rooftop Bars
Summer time is here, which means an outdoor adult beverage is probably at the top of your to-do list most evenings. While outdoor bars and dining are nice, nothing beats an ELEVATED outdoor view. Here are the top 5 must-visit rooftop bars to add to your Capital Region summer 2022 bucket list.