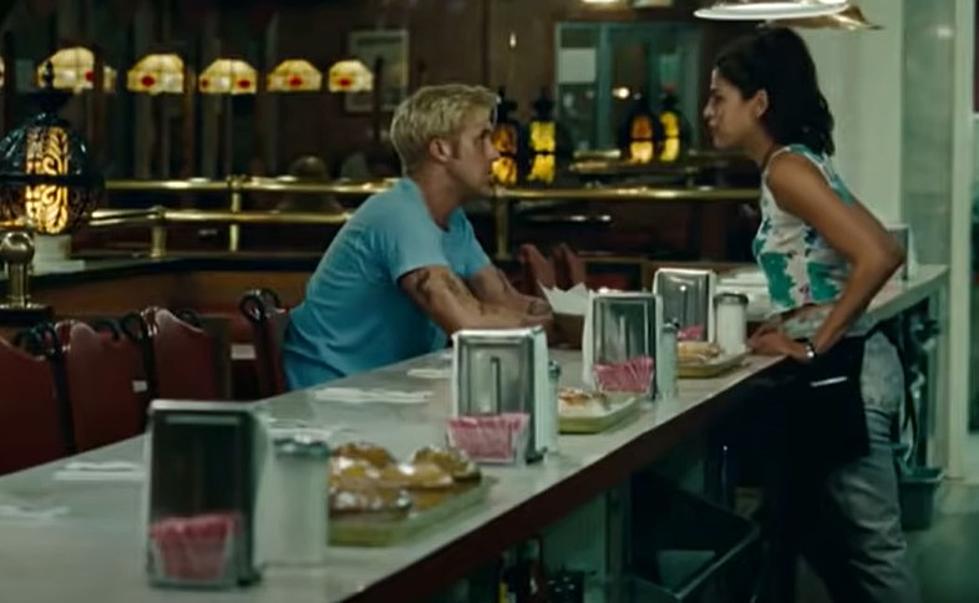 New 'Old' Restaurant with Hollywood Ties is Opening in Latham
YouTube
The doors have been closed at the legendary Route 7 Diner in Latham for several years now, but that's all about to change. After Covid delays and renovations to the building and property, a post in the 518 Online Garage Sale Facebook group says the newly remodeled Metro 7 Diner will be opening its doors soon.
The eatery re-opening comes at a great time when traffic is building back up in that area of town. It's located across the street from Keeler Motor Car - right near the intersection of Albany-Shaker Road. Plus with more and more people hopping on flights, it's right around the corner from Albany International Airport.
This diner is especially notable to the area because it was one of the scenes filmed for The Place Beyond the Pines, starring Ryan Gosling. As seen here, Ryan is seated at the diner's counter. This has become informally referred to as 'The Ryan Gosling Seat'. Hopefully it survived the renovation.
The Route 7 Diner closed its doors in 2018 after longtime owner Peter Kounoupis passed away. He and his family also owned and operated the Latham Meat Market and the Townhouse Restaurant in Schenectady. It was sold that same year for $1.1 million.
No exact date has been announced for the re-opening, but the new sign outside does have a scrolling message saying 'Yes, we are opening soon'. Hopefully a it will feature a good menu, but ya can't go wrong with diner food.
The new owners are looking to staff up. They need cooks and waitstaff. If interested, call 845-797-9298.
[DowdNotesOnNapkins] [Albany Business Review]
Famous People With Ties To The Capital Region