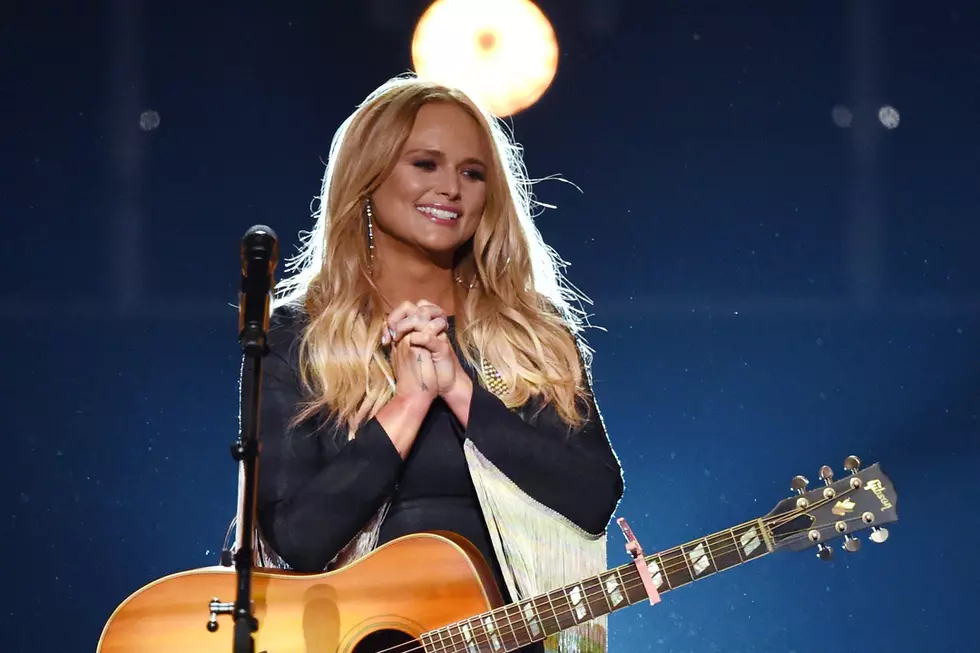 Miranda Lambert Breaks Down CMA Entertainer Nominees
Ethan Miller, Getty Images
Each year, the race for Entertainer of the Year for the CMAs is a tough one. Each act nominated usually has a great reason why they should win. Miranda Lambert decided to take some free time and speak her thoughts on the category.
Miranda Lambert, like the rest of us, was looking to kill some time when she decided to give her thoughts on who she thinks should win Entertainer of the Year at the CMAs this year on Twitter, saying "It's fall weather in Nashville! Sitting here on my porch, I realize with the chill in the air that it's getting closer to Nov which means my birthday month and #CMAawards final voting time. Entertainer Of The Year is the big one So I'm gonna share my two cents..."
She takes each of the nominees and not only shares her experience with them but whether or not she thinks they're the winner. She starts with Keith Urban saying how grateful she is that he took her on tour and believed in her, but no mention of winning.
Next, Garth Brooks, and mentioned that his cassette was the first she ever bought with her own money and her very first concert, but, again, no mention of winning. Third on her list, Eric Church, who she credited as "one of the best songwriters of all time" and then, Chris Stapleton, who she says is "the kind of voice & songwriting that makes you want to quit, and work harder."
The winner? She picks none other than her friend Carrie Underwood. She cites how proud she is that Underwood is on an all-female tour, put out her first single and "changed country music for good," and that she always is true to who she is as an artist and a person. She ends her post by saying "For the sake of sequins, spanx, and spray tans, take it home!"
Will Miranda be right with her choice? We'll have to wait until November 13th to find out!