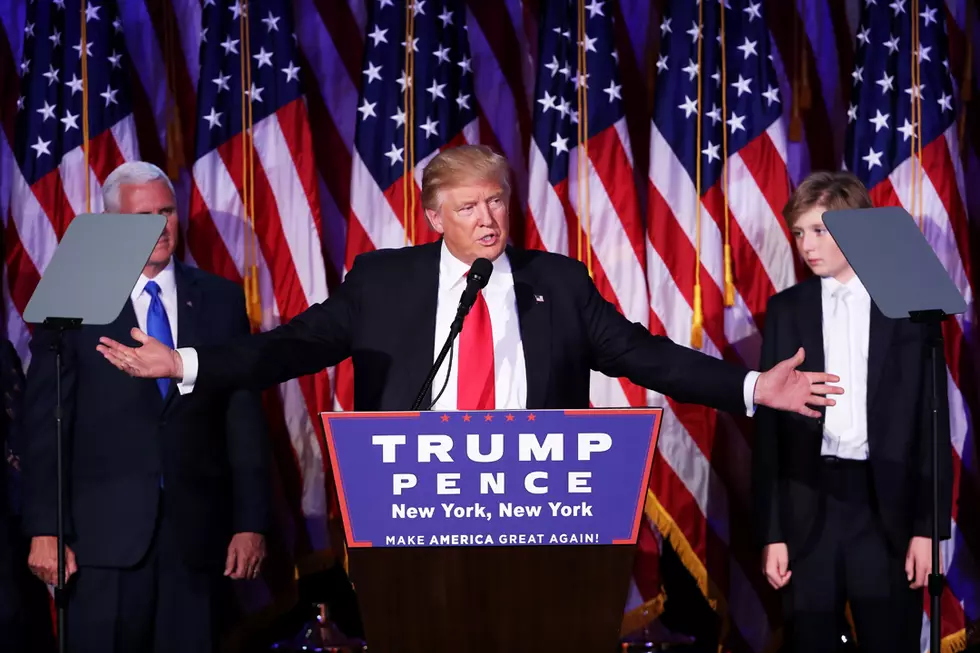 Mass. Man's Electric Idea Keeps Trump Thieves Away
Mark Wilson/Getty Images
A man in Massachusetts has resorted to good old fashioned shock and awe as a detriment to the thieves in his neighborhood who keep messing with his Trump 2020 political signs.
According to News Channel 13, John Oliveira from New Bedford, Mass is sick and tired of people infringing on his right to free speech so he decided to take matters into his own hands, and the results thus far, are somewhat shocking. Literally.
Oliviera according to the story has been able to better protect his Trump 2020 signs by surrounding with them with an electric fence.
Oliviera, 54 is a disabled Navy vet who according to the story from News Channel 13 said he's had his campaign signs stolen many times in the last few months and decided to take matters into his own hands explaining, "I'm defending my property and my right to free speech."
So he went and bought a solar powered fence and labeled it with with plenty of warnings. Not knowing who is exactly responsible for the political warfare, he made sure to cover all of his bases as the signs are in English, Spanish and French.
Admittedly he has told sources that he doesn't think the signs look pretty, but it appears to be effective adding that nobody has treaded on his Trump 2020 since he supercharged his campaign.
Enter your number to get our free mobile app
NEVER FORGET: Images from 9/11 and the days after