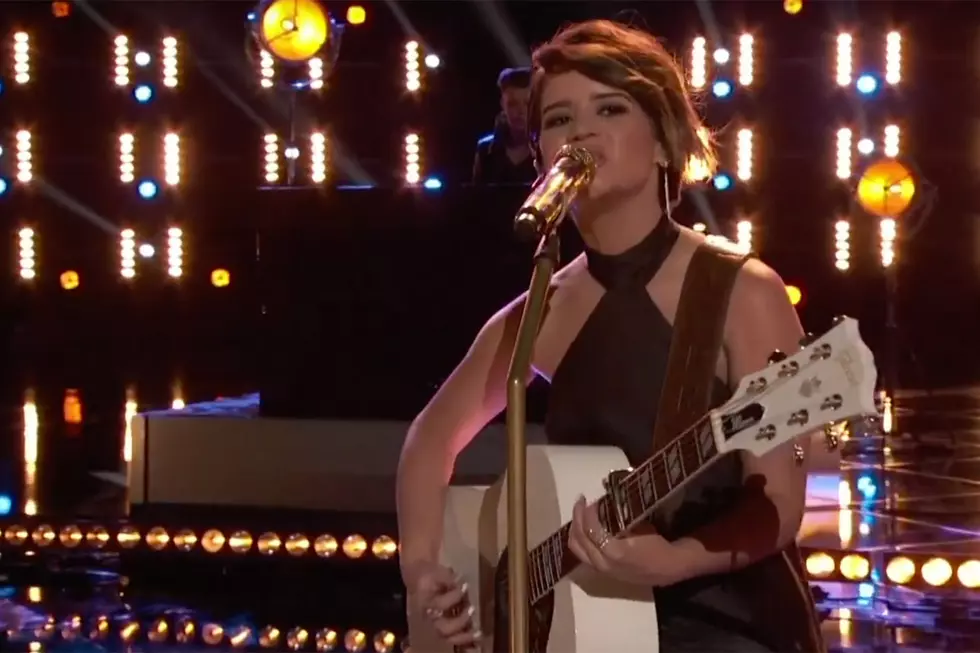 Maren Morris Brings 'I Could Use a Love Song' to 'The Voice' [Watch]
NBC
Rocking a halter top with a flowing tail in the back, Morris kept her performance simple, strumming her guitar as she sang the mellow song. Standing on a pretty rug, the country singer made her set intimate with serene lighting and her smooth vocals while singing moody lyrics like, "I could use a love song / That takes me back, just like that / When it comes on / To a time when I wouldn't roll my eyes / At a guy and a girl."
Morris sounded strong as always, playing the song on live TV for the first time. She follows The Voice coach and fellow country superstar Blake Shelton who sang his hit "Every Time I Hear That Song" on Monday night.
"I Could Use a Love Song" serves as the third single off 27-year-old Morris' critically acclaimed album, Hero. It's currently in the Top 30 on both Billboard's Country Airplay and Hot Country Songs charts. Morris recently teamed up with another one of country music's fast rising superstars, Thomas Rhett, for his new single, "Craving You." The electrifying video debuted on May 5 and features the singers as two dangerous criminals.
Next up, the "80s Mercedes" singer is embarking on her 2017 Hero Tour with boyfriend and up-and-coming Nashville songwriter Ryan Hurd.
Did You Know Maren Morris Was Rejected by American Idol?!