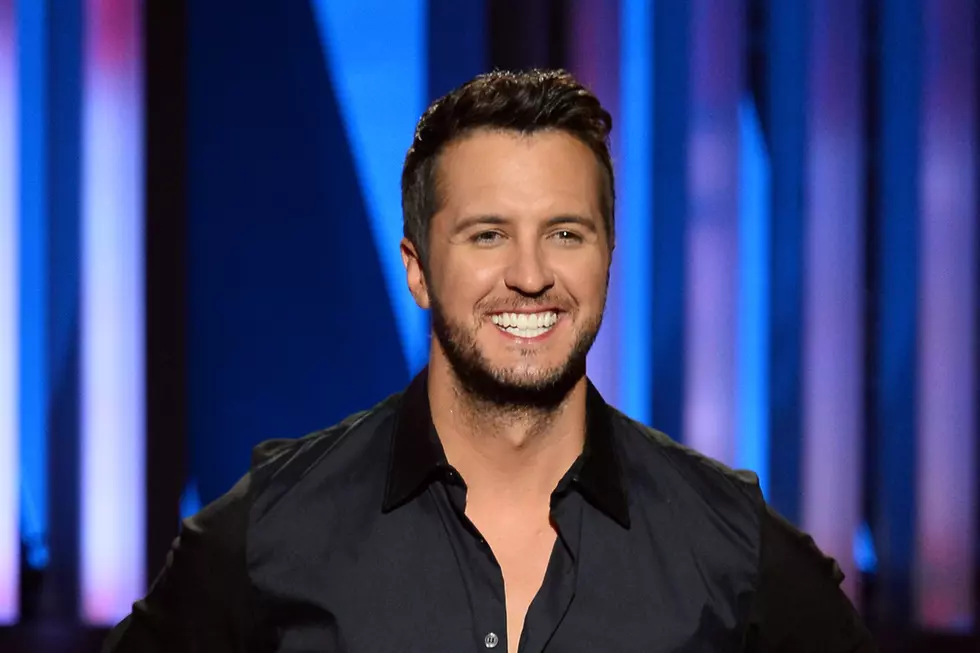 Luke Bryan Leads Spirited Singalong With Kids in a Children's Hospital [Watch]
Ethan Miller, Getty Images
Luke Bryan took the opportunity to spread some joy to the kids in a children's hospital in North Carolina recently.
Bryan was in Charlotte, N.C., on June 30 to perform a concert at the PNC Music Pavilion, and before the show, he made a special stop at Seacrest Studios in the Levine Children's Hospital to visit with the kids. The superstar accompanied himself on acoustic guitar as he led the children in a fun singalong of "Kick the Dust Up."
Press play on the video above to see Bryan engage the kids in a call-and-response on the song's chorus, singing "We go out where," then urging the kids to sing back to him, "There ain't nobody." He repeats that on the song's next lines, "We turn this cornfield / Into a party," and the delight the kids take in delivering that last line is evident.
"Kick the Dust Up" became Bryan's thirteenth No. 1 hit, and his tenth consecutive No. 1 hit when he released it as the lead single from Kill the Lights in May of 2015.
According to the hospital's website, U.S. News and World Report has named Levine Children's Hospital a Best Children's Hospital in multiple specialties for the ninth year in a row. Those categories include cancer, neurology, cardiology, pediatrics and more.
Seacrest Studios is an in-house broadcast center that lets the kids "have the ability to explore the creative realms of radio, television and new media right from their hospital rooms." The facility is made possible by grants from the Ryan Seacrest Foundation, and it celebrated its fourth birthday in August of 2017. In addition to Bryan, celebrities including Selena Gomez, Imagine Dragons, Michael Buble and more have made special stops by the studio over the years.
41 Reasons to Love Luke Bryan
Luke Bryan Re-Wrote the Book on Special Fan Moments