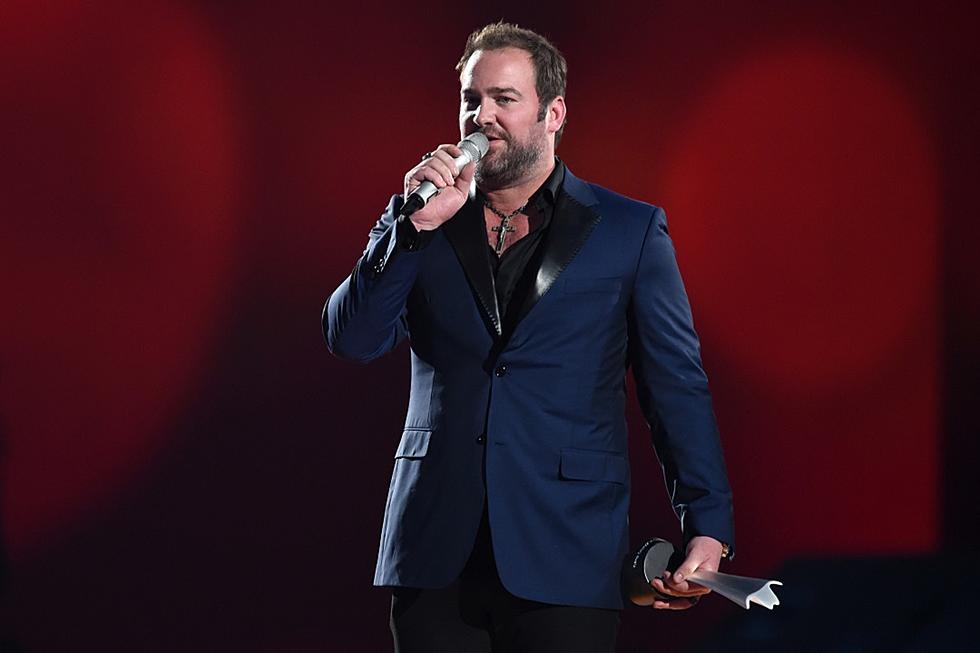 Moving Forward in His Career, Lee Brice Wants to Work Smarter, Not Harder
Cooper Neill, Getty Images
Lee Brice has had a hectic -- and pretty fantastic -- few years. Since 2010, the South Carolina native has released three records and charted 12 singles, including No. 1 hits such as "A Woman Like You" and "I Don't Dance." Now, as Brice prepares to release his self-titled fourth studio album on Nov. 3, he has set for himself the goal of working smarter, not necessarily harder.
"I want to be home with the kids more," Brice tells The Boot of his three children, Takoda, Ryker and Trulee. "I want to do less shows but more powerful shows, so that I can be home with the kids more and have a garden and go hunting and do some stuff like that. I'm on the road a lot right now, and I'm really, truly missing a lot."
Brice also has dreams that extend beyond the concert stage: For example, he hopes to someday try his hand at acting.
"If I had a little time on my hands, I would love to get on a treadmill, lose about 40 pounds, and act -- get in there and do some things," Brice reveals. "I love movies, and I love the art of that, of acting. I do it every night onstage. To me, I feel like I'm doing that in every song: I'm diving into that song, whatever it may be; I'm truly in that moment. So that's something I would love to do in my future, if I could ever find the time to do it."
Aside from his family and career, Brice is also passionate about his favorite charity, one he tirelessly supports, Folds of Honor. The organization helps spouses and children of America's fallen and disabled servicemembers in a number of ways, including offering educational scholarships and other resources. It's a cause the singer-songwriter is proud to support, and it all began thanks to one of his chart-topping hits, "I Drive Your Truck."
"There are so many great great organizations out there that do so much charity work and give so much effort to helping people, and this is just one that I connected with for a few different reasons," shares Brice. He mentions specifically the story of a woman named Ginger: "Her husband was being deployed," Brice explains, "and they had five kids -- they were all from, like, two to six years old -- five.
"So, he was leaving for, he thought, a year or so," Brice continues. "She told me that he said, 'Hey, you've got two cars. Let's sell the truck, and it will help out -- make some money while I'm gone. We'll buy another one when I get back.' It was his daddy's truck. And then, he never came back."
Although Ginger's story is tragic, it does have a bit of a bittersweet ending, thanks in part to Brice's generosity and tenacity.
"She told me, 'Lee, "I Drive Your Truck" is kind of special to me ... I wish I had never sold that truck' ..." Brice shares. At the time of their meeting, Ginger's oldest child was old enough to drive, so Brice, his team and some family friends found the truck, fixed it up and returned it to her.
"The looks on those kids' faces -- because they were so young when their daddy left, there were not a lot of tangible memories, or tangible anything, left of him. So now, they were old enough to know," Brice adds. "And when the truck came back, we opened up the doors, and they were touching the truck and smelling the truck -- it's like they were touching their daddy for the first time. It was so overwhelming."
For more information about Folds of Honor, visit their official website. Lee Brice is available for pre-order on Amazon and iTunes.
Awesome Country Star Dads