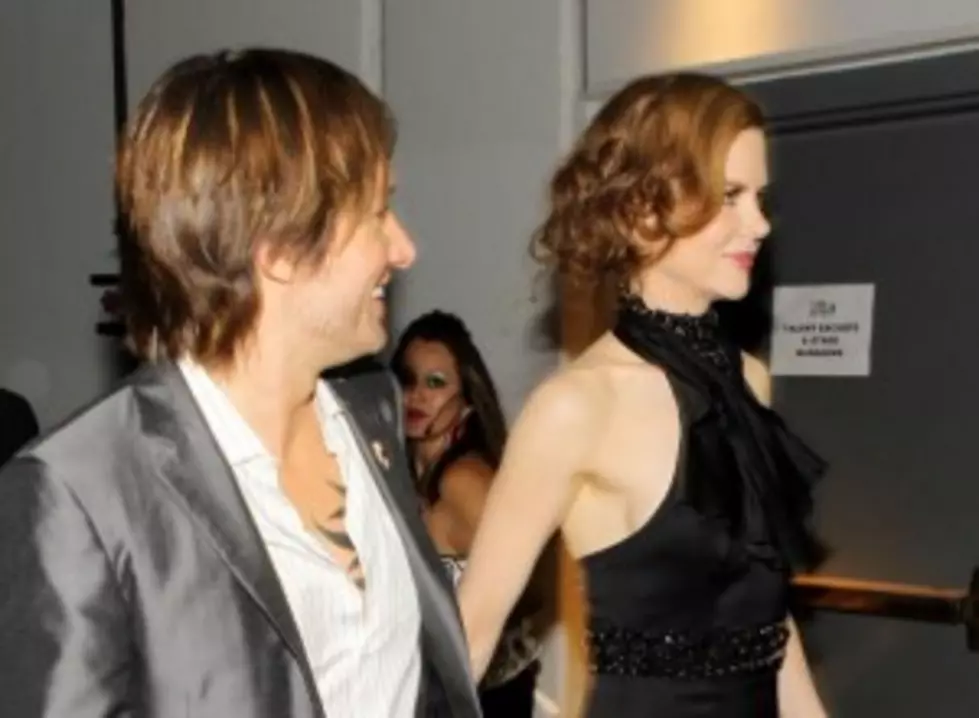 Keith Urban Spotted in NYC & More in Casey's Taste of Country
Keith Urban and Nicole Kidman were spotted just south of Albany in the Chelsea area of Manhattan.  Apparently, the couple was spotted doing a little shopping and also caught a movie Sunday.  Their youngest daughter, Faith Margaret, celebrates her 1st birthday next week, on December 28th. 
Carrie Underwood plans to finalize her upcoming album over the holidays.  She will be spending time with family and friends while she listens to finished cuts though she is still unsure when the album will be available to her fans.  Carrie did write a few of the songs on the upcoming album.  In case you didn't know, she co-wrote "All American Girl" and "What Can I Say" as well as "Eighteen Inches" from Lauren Alaina's 'Wildflower' album.
Speaking of albums, Dierks Bentley's new album, "Home," is due in stores February 7th.  You can actually catch a few clips from songs on that album on Amazon as well as pre-order your copy.  The album includes a total of 12 songs. 
Big & Rich will be performing for New Year's Eve.  Fox News' "All American New Year" will include the duo, December 31st from 11pm to 12:30am Eastern time.  The show will be live from Times Square, with hosts Megyn Kelly and Bill Hemmer.  Trace Adkins will also be on hand to perform and the cast of the Tony Award-nominated Rock of Ages.
And if you're a big supporter of St. Jude Children\'s Research Hospitaland a big Chris Young fan, you can support both in an even bigger way!  Chris is sponsoring a special holiday tree in the Gaylord Opryland Resorts 5th annual Hall of Trees.  Each tree includes gifts donated by the sponsor and then all the decorations and gifts are auctioned off to benefit the sponsor's designated charity.  Chris' is of course, St. Judes.  Some of his items up for grabs are an autographed guitar; $100 worth of iTunes gift cards; autographed handwritten lyrics for Chris' current single, "You;" neon tree ornaments; and much, much more.  Bids can be made through January 3rd.