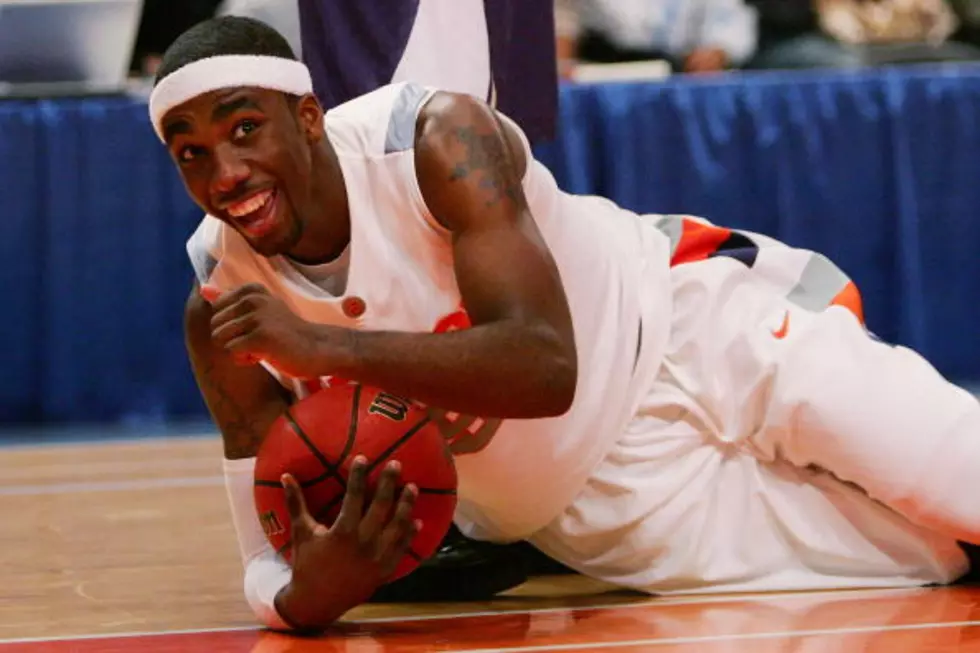 Former Syracuse & NBA Star Busted For Robbery
Getty Images
The story is as old as professional sports. Star athletes make it big one day but never plan for tomorrow. Then bad things happen after they can't play anymore and we hear about them in the media. Donte Greene, who played at Syracuse University during the 2007-08 season before leaving for four seasons in the NBA, has just been added to the list of sports figure tragedies.
Greene has been charged with attempted robbery of a gas station in Goshen, Indiana. According to a report by Marek Mazurek of southbendtribune.com, Goshen police officers were searching for a reported drunk driver shortly after midnight in the early morning of November 8th. Then dispatchers informed officers there was a 911 call saying the Phillips 66 gas station in the area was being robbed, in the area of the alleged drunk driver.
Police went into the store and arrested a man, later identified as Greene. According to a police report, the store's clerk told police that Greene told him to "give him all the money'' before lunging at the cashier. The clerk attempted to call 911, but Greene told him not to call the police. The story gets more bizarre as Mazurek reported that video footage of the incident allegedly showed Greene talking with the store clerk, walking around the store and then taking his shirt off before he attempted the robbery.
The report said that Greene did not have a weapon and if convicted, the former Syracuse standout could be sentenced to one to six years in prison. The Sacramento Kings selected Donte Greene with the 28th overall pick in the 2008 draft. He played in the NBA for four seasons. Greene continued his professional playing career internationally until last year.
2 NY Barn Finds, 1 Location
1 Ferrari and 1 very rare Lamborghini!
2023 Capital Region Concert Calendar
Updated regularly so keep checking back!
New Yorkers Rank Their Five Best Thanksgiving Meal Side Dishes
It's not a Thanksgiving Day feast without "all the fixin's" on the side, and New Yorkers have ranked these five side dishes as the best to have with your turkey.