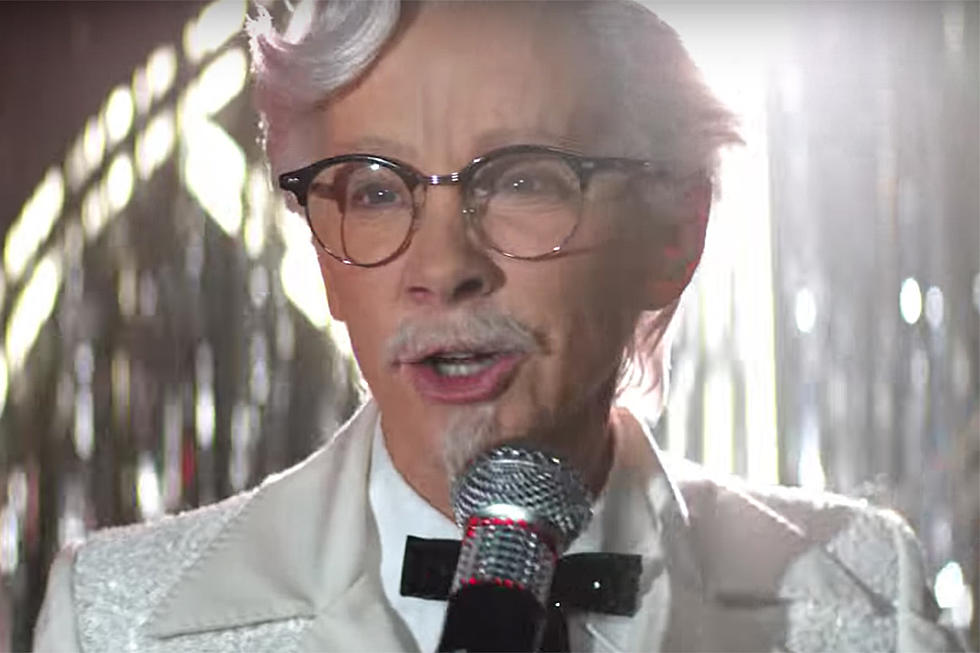 Girl Power! Reba McEntire Is KFC's First Female Colonel Sanders
YouTube/KFC
Starting next week, you might find yourself squinting at the TV screen while watching the latest commercial from KFC. The fast-food chicken chain has chosen Reba McEntire to play its founder Colonel Sanders, which marks the first time a female celebrity has stepped into the role.
In fact, it's the first time a woman, period, has played the Colonel. The chain has employed various famous names to do so since 2015, but according to the company, the "best historical minds at KFC" could not remember a woman ever having taken on the role.
McEntire herself seems to be pinching herself regarding the honor. "I said 'Holy smokes!'," she tells the Associated Press. "KFC has been a part of my life forever."
In a video released Jan. 25 (which you can watch above), McEntire dons the famous gray beard and suit of the founder, singing her heart out to advertise the chain's new Smoky Mountain BBQ flavor offering.
Watch: The Most Cringe-Worthy Country Music Commercials
The commercial also features the "real" McEntire — as her own female self — sitting in the audience enjoying the show.
The entire rendition is hilariously bizarre, and we're not sure anyone will be fooled by McEntire's masculine persona ... but it's certainly good for a chuckle. McEntire's ending line, "I swear I'm not a famous woman," should make even the most jaded among us laugh out loud.
In the current climate of women speaking up for recognition across various industries, this is an unexpectedly fun statement. Whether it will sell more chicken is left to be discovered!
She's Barely Changed! See Reba Through the Years